All of us have lived through those occasions on which someone has asked us about our pursuit of, and interest in, Wisdom. Instead of giving a comprehensive and articulate explanation of Wisdom and our involvement in it, we struggled with how to convey our experience. Why, we have wondered, is this so hard to explain…?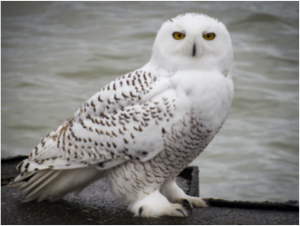 Wisdom is like nothing else we have ever studied or encountered. From our first exposure, we all intuited its life-changing possibilities. And rather than a learning of some completely new field or discipline, our exposure to Wisdom's teachings has mostly been a recognition of something we had already deeply known, but which we couldn't ourselves bring forth or quite articulate.

There is no Wisdom curriculum that can learned and then parroted. Wisdom's way of knowing must necessarily be experientially taken into the whole of our being and lived as our own. But in this process, it is the articulation of this truth and the sharing of this experience that actually feeds and furthers the integration itself.

We must remember that in order for Wisdom to have its full weight and heft, it must be worked through the integrity and authenticity of our complete personhood—including our bodies, our blood, and our being. In this sense, then, it must be fully ingested and metabolized, in order to be meaningfully shared. Regardless of this challenge or maybe because of it, I do think it is important that this dynamic and other related processes be shared within our Wisdom community. And that is precisely why I am offering this program.

Ultimately—and I have said this before—the purpose of having a teacher is not for us to stay forever a student ourselves. The purpose of having a teacher is for us to find and encourage our own inner teacher. That doesn't mean that we will cease being students or, perish the thought, stop learning; but it does mean that there is a time for listening and learning, and there is a time for us to step forward, to find our Wisdom voice, and to express this truth through the words and actions of our lives. That is what this virtual program seeks to assist us to do.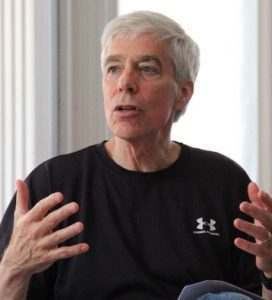 Using the teaching points of "The Prophet" by Kahlil Gibran as a launching point, we will cover the topics and issues raised there from a Wisdom perspective. Written in 1923 and since translated into more than one hundred different languages, "The Prophet" is a book that many of us grew up with. Our work, then, will begin with a listening to this book and some brief Wisdom commentary on each of the topics presented. Then, along with a foundation of different spiritual practices suggested along the way, participants will have the opportunity to reflect on these teachings and to respond in writing. I will be gathering and organizing the responses and sharing some with the group. In this way, we will be forming and expressing our own Wisdom voice.
All twenty recordings be available on a password protected page on my website for your continued access. The recordings will include a full reading of "The Prophet," some inserted Wisdom commentary, and reflection questions. I will begin to post these on Monday, September 21, and two (30 minute) recordings will be posted each week.
Timing and Duration. I realize that there are many other programs that are now available to you, and I want you to be able to take advantage of whatever seems to be calling to you. I would prefer that this program neither compete with nor keep you from enjoying other programs. Let me then, explicitly say that this program, "Finding Your Wisdom Voice," will be available to you on your own distinctive time frame. Take it at your own speed. Even if you don't finish up until well after the first of next year, that is no problem.
This program will, in fact, be organic. By that I mean I have yet to determine how I will share the writings you send on to me. This may well go into December, even after the recorded reflections are all up and posted.
Zoom Groups. Starting on Friday, September 25, there will be two scheduled Zoom gatherings each week into December. These one hour meetings will be held each Friday at 9 am and 3 pm Eastern Daylight Savings Time. They will give participants the opportunity to share reflections and conversation together. Completely optional, these will be opportunities to process and integrate the material as well as to connect with other Wisdom practicioners.
Fee. This program is by donation. If you would like, I encourage you to donate at the end of the program. Rather than regarding this as a "fee" or "price" for the program "up front," I would much prefer your donation be part of your response to the entirety of the program and come at its conclusion. This program is my gift to you; your donation could represent your gift back to me. There is a PayPal button ("Support through donation") on my website. If you would prefer to send a check, my address is: 234 Cushing Road, Newmarket, NH 03857.
Sign Up. Go to my website (https://www.williamredfield.com) and fill out the brief form on the homepage. If you have any questions or concerns, please E-mail me directly (bill@williamredfield.com).

My intention is that this program will be different than learning something from some other person or authority. It seeks to uncover and set free the Wisdom that is already inside of you. Through spiritual practice and with encouragement, your voice will be liberated and spoken in word and deed. It is my deep honor to do this work with you and to walk along side of you on this transformational Wisdom journey.

Love, Bill


P.S., Re: The Alchemist Program

I have been extremely gratified by the response to the Alchemist program. I will continue to keep this up as long as necessary. It is still possible to sign up for this program as well (https://www.williamredfield.com). As always, I welcome you to write to me and tell me about your experience.

I have included below some personal reactions/reflections about participation in the Alchemist program:

From Sue Houston:
This summer Bill created a wonderful program based on the book "The Alchemist" by Paulo Coelho. The program consists of around 20 recordings, each about a half-hour in length. Bill alternates between reading the text aloud and then commenting on the spiritual messages conveyed by the story. He sets all his recordings to music, selecting the pieces to resonate with and amplify the themes and understandings being voiced. The whole program comes together as not only a beautiful and enjoyable series to listen to, but also a deep exploration of spiritual and even existential truths. Bill's insights come from decades of experience as a priest, therapist and eager spiritual seeker in his own right. Listening, I found myself often exclaiming "Yes, that rings so true! What a profound insight!" There is so much there to absorb and integrate that it is worthwhile to listen more than once to many of the episodes. Thanks Bill, for creating another terrific program so many people can listen to, enjoy, learn and grow!

From Bill Ayers
You pose a question in Episode 19 about what kind of transformation has been occasioned in us in this work. I have difficulty answering the question not because I don't have a sense of transformation, but because I have been exposed to so many transformational sources that I am beginning to lose track of the boundaries between them! Starting with this past spring's Lenten Retreat, I have been with you through Lent, Easter, Pentecost, and now the Alchemist. I have logged on to as many of the Zoom discussions as I could make time for… So I can no longer say where any particular change comes from. But the broader outlines are starting to become clear to me. Two years ago I was miserable, trapped, awash in sorrow and anxiety and very much not my Self. My true, oak-self kept trying to break through. Finally, the acorn broke open. Today I am more at peace, more attuned, and more understanding of my life's purpose. There are many things I don't have answers to, but I feel I am on the right road. And that I have, or will receive, everything that I need to follow that road. Thank you for being my companion on this journey. I look forward to when we can next connect, and to hearing more about your next offering.

From Heather Vesey:
The skillful interweaving of story, wisdom and music is what makes participating in this program such a rich and unique experience. Bill's voice takes us on a journey to a faraway land, and through the life and ventures of Santiago, we are given the opportunity of engaging deeply with our own Wisdom journey. Listening attentively to the wonderfully evocative story, finding myself inside it, and then engaging with Bill's insightful wisdom commentary, has led me to ask some important questions….. what sacred alchemy is or needs to take place in me? Am I being true to the Life that is drawing me on? What is my destiny and the contribution I can make? Am I living into my dreams – or what place do my dreams have in my life? How can I love more deeply and authentically? Am I building my heart's capacity to stay open, come what may? These are just some of the many questions Bill invites us to engage with. His own deep love for the Wisdom path and for all those listening is so abundantly evident, and underpins the whole journey. This is truly a labor of love that will have a transformational impact on all who give themselves to it….. In fact I suspect the rippling effect won't stop rippling…..