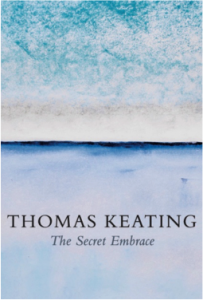 What Matters
Only the Divine Matters,
And because the Divine Matters,
Everything Matters.
Join us, and Spirituality & Practice, for an online retreat with Cynthia Bourgeault, a crystallization of her work with Father Thomas Keating's final gift to the world—a small collection of poems created literally in the last year of his life. These words are offered out of his own experience in what Cynthia names as "the last stage of Thomas's own spiritual journey as he emerged fully into what he liked to call 'unity consciousness.'"
In the first session email yesterday, Cynthia articulates three reasons why this collection is significant: for what he is giving us to see, through both his knowing "belonging," "suffused in this oneness;" and the cost, what was taken, when he entered into the dark night of a "wilderness journey." In regard to the importance of the poems for their relevance to us today, Cynthia speaks to how they illuminate the path Fr Thomas Keating lived as he walked with the transformative fire—words that can accompany us as we walk into and through the upheaval, unrest and unknown of these times towards living more fully with "what is required next."
Only completed in 2018 and recently published, I first encountered The Secret Embrace on retreat at a place called Holy Family Retreat Center in Connecticut in the fall of 2019. It was a large room, with over a hundred people in it. Cynthia's opening words about the poems came towards the end of our week there, bringing to bear the touch of a tender time at the end of a life lived when death is close and the last movements of a conscious human being's existence on this earth are precious, full of portent. A visible shift occurred in the room with the first words spoken, the body of participants leaning into a hushed listening, the communal breath quieting almost to the point of stillness, and at times, audible sounds—those emissions of wordless awe and acknowledgment that can slip through from the heart into a room.
A number in that room had known Father Keating, but it was as much the exquisite sensitivity with which Cynthia carefully took the poetry into herself and let it work within her, that opened the room to Thomas Keating's "final will and testament… his spiritual legacy to the world." For me, the poems are deeply personal, putting into words a shattering of self and the painful steps into an undying love that took everything into an embrace that never let go. For many of us the lean words of these verses are simultaneously haunting, beautiful, frightening, deeply consoling, riveting, mysterious, galvanizing, tender, humbling, loving, awe inspiring.
Later, in 2020, Cynthia brought the work to a Global Zoom Conference of Oneness in support of Contemplative Outreach in South Africa, at a time when she could no longer lead the retreat there in person—in the spring of the world-wide pandemic. This retreat was given entirely to the poems. Joan Fothergill shared, "I feel absolutely compelled to bear witness to the extraordinary teaching Cynthia brought forth…Piercing the division between soul and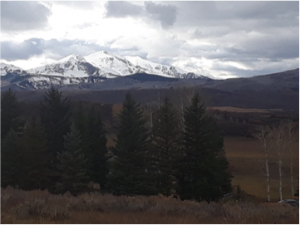 spirit, joint and marrow and ushering in a new Octave. It is all still in deep vibration in my own body." Others spoke of a quality of sacred receiving, deserving pause, steeping the soul, a sacred call to arise, and their gratitude for the opportunity to participate. People have said it is hard to put into words the impact of the poems on their being.
Now you can participate in a month-long immersion with Father Thomas's poems Spirituality & Practice style, receiving three emails each week of Cynthia's commentary, with guided reflection on the poems themselves and daily practice to support your encounter with these gems of the spiritual path, revealed through Cynthia's insight and devotion. The first session was sent out yesterday, but you are welcome to join at any time during the course. Having taken a number of these courses myself, I would encourage you sign up now, to move with the group of people around the world who are gathering their days around this content, sharing comments online and practicing together this September.
Joan Fothergill, who has had the good fortune to preview the entire Spirituality & Practice course, says in her invitation to participate:
It is an extraordinary opportunity to have a good soak in the poems and commentary and allow what stirs within to penetrate surface understanding and enter a greater field of knowing. Cynthia includes marvelous questions at the end of each email for consideration along with a suggested practice. Plus, there will be a practice circle included where individual reflections/questions can be expressed. As I said…its marvelous.
We are living in extraordinary times, requiring great patience, strength and courage…vision! After all, we are living 2020, the year of perfect vision. I find this material to be empowering. Maybe you will as well.
Here is the link to learn more about Thomas Keating's "The Secret Embrace" course,
and here is the link to join the course offered through Spirituality & Practice.
To purchase the poems you may visit the Contemplative Outreach online bookstore here.
Image and quote credits from the top: What Matters, last poem in "The Secret Embrace" by Thomas Keating, courtesy first session Spirituality & Practice course going on now with Cynthia Bourgeault; all unidentified quotes from first session email from the course. Book Cover, "The Secret Embrace" by Father Thomas Keating, photo courtesy of Laura Ruth; "Tolling the bell to welcome Fr Thomas into the abbey church. The grand vigil begins," photo courtesy of Cynthia Bourgeault; Snowmass, October 2018, photo courtesy of Cynthia Bourgeault; Cynthia and Father Thomas, photo courtesy of Cynthia Bourgeault.