Northeast Wisdom is governed by a eight-member Wisdom Council presently consisting of Bill Redfield (President), Newmarket NH; Marcella Kraybill-Greggo (Vice President), Bethlehem PA; Cynthia Bourgeault, Eagle Island ME; Laura Ruth, North Middlesex VT; Matthew Wright (Secretary), Woodstock NY; Mary Ellen Jernigan (Treasurer), Hanover MD; Bob Sabath, Mt. Rainier MD; and Jeanine Siler-Jones, Asheville, NC. All council members are active participants in the Wisdom work.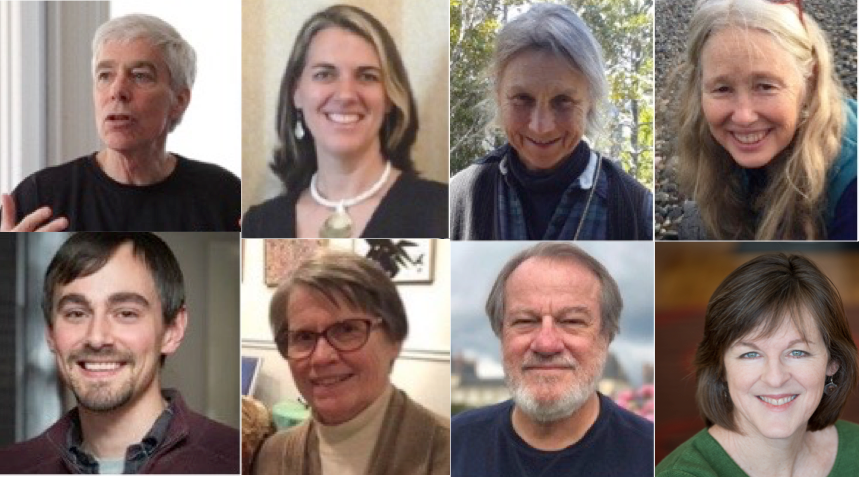 Northeast Wisdom Council Members
Welcome to Jeanine Siler-Jones, new to the Council in 2020
Below, (left-to-right) our 2017 Board: Bill Redfield, Marcella Kraybill-Greggo, Cynthia Bourgeault, Patricia Speak, Matthew Wright, and Guthrie Sayen.