All of us have lived through those occasions on which someone has asked us about our pursuit of, and interest in, Wisdom. Instead of giving a comprehensive and articulate explanation of Wisdom and our involvement in it, we struggled with how to convey our experience. Why, we have wondered, is this so hard to explain…?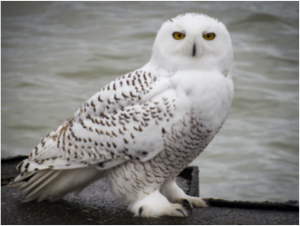 Wisdom is like nothing else we have ever studied or encountered. From our first exposure, we all intuited its life-changing possibilities. And rather than a learning of some completely new field or discipline, our exposure to Wisdom's teachings has mostly been a recognition of something we had already deeply known, but which we couldn't ourselves bring forth or quite articulate.

There is no Wisdom curriculum that can learned and then parroted. Wisdom's way of knowing must necessarily be experientially taken into the whole of our being and lived as our own. But in this process, it is the articulation of this truth and the sharing of this experience that actually feeds and furthers the integration itself.

We must remember that in order for Wisdom to have its full weight and heft, it must be worked through the integrity and authenticity of our complete personhood—including our bodies, our blood, and our being. In this sense, then, it must be fully ingested and metabolized, in order to be meaningfully shared. Regardless of this challenge or maybe because of it, I do think it is important that this dynamic and other related processes be shared within our Wisdom community. And that is precisely why I am offering this program.

Ultimately—and I have said this before—the purpose of having a teacher is not for us to stay forever a student ourselves. The purpose of having a teacher is for us to find and encourage our own inner teacher. That doesn't mean that we will cease being students or, perish the thought, stop learning; but it does mean that there is a time for listening and learning, and there is a time for us to step forward, to find our Wisdom voice, and to express this truth through the words and actions of our lives. That is what this virtual program seeks to assist us to do.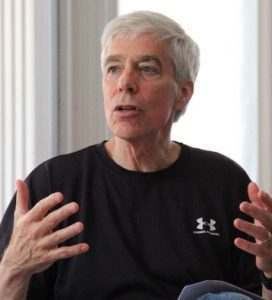 Using the teaching points of "The Prophet" by Kahlil Gibran as a launching point, we will cover the topics and issues raised there from a Wisdom perspective. Written in 1923 and since translated into more than one hundred different languages, "The Prophet" is a book that many of us grew up with. Our work, then, will begin with a listening to this book and some brief Wisdom commentary on each of the topics presented. Then, along with a foundation of different spiritual practices suggested along the way, participants will have the opportunity to reflect on these teachings and to respond in writing. I will be gathering and organizing the responses and sharing some with the group. In this way, we will be forming and expressing our own Wisdom voice.
All twenty recordings be available on a password protected page on my website for your continued access. The recordings will include a full reading of "The Prophet," some inserted Wisdom commentary, and reflection questions. I will begin to post these on Monday, September 21, and two (30 minute) recordings will be posted each week.
Timing and Duration. I realize that there are many other programs that are now available to you, and I want you to be able to take advantage of whatever seems to be calling to you. I would prefer that this program neither compete with nor keep you from enjoying other programs. Let me then, explicitly say that this program, "Finding Your Wisdom Voice," will be available to you on your own distinctive time frame. Take it at your own speed. Even if you don't finish up until well after the first of next year, that is no problem.
This program will, in fact, be organic. By that I mean I have yet to determine how I will share the writings you send on to me. This may well go into December, even after the recorded reflections are all up and posted.
Zoom Groups. Starting on Friday, September 25, there will be two scheduled Zoom gatherings each week into December. These one hour meetings will be held each Friday at 9 am and 3 pm Eastern Daylight Savings Time. They will give participants the opportunity to share reflections and conversation together. Completely optional, these will be opportunities to process and integrate the material as well as to connect with other Wisdom practicioners.
Fee. This program is by donation. If you would like, I encourage you to donate at the end of the program. Rather than regarding this as a "fee" or "price" for the program "up front," I would much prefer your donation be part of your response to the entirety of the program and come at its conclusion. This program is my gift to you; your donation could represent your gift back to me. There is a PayPal button ("Support through donation") on my website. If you would prefer to send a check, my address is: 234 Cushing Road, Newmarket, NH 03857.
Sign Up. Go to my website (https://www.williamredfield.com) and fill out the brief form on the homepage. If you have any questions or concerns, please E-mail me directly (bill@williamredfield.com).

My intention is that this program will be different than learning something from some other person or authority. It seeks to uncover and set free the Wisdom that is already inside of you. Through spiritual practice and with encouragement, your voice will be liberated and spoken in word and deed. It is my deep honor to do this work with you and to walk along side of you on this transformational Wisdom journey.

Love, Bill


P.S., Re: The Alchemist Program

I have been extremely gratified by the response to the Alchemist program. I will continue to keep this up as long as necessary. It is still possible to sign up for this program as well (https://www.williamredfield.com). As always, I welcome you to write to me and tell me about your experience.

I have included below some personal reactions/reflections about participation in the Alchemist program:

From Sue Houston:
This summer Bill created a wonderful program based on the book "The Alchemist" by Paulo Coelho. The program consists of around 20 recordings, each about a half-hour in length. Bill alternates between reading the text aloud and then commenting on the spiritual messages conveyed by the story. He sets all his recordings to music, selecting the pieces to resonate with and amplify the themes and understandings being voiced. The whole program comes together as not only a beautiful and enjoyable series to listen to, but also a deep exploration of spiritual and even existential truths. Bill's insights come from decades of experience as a priest, therapist and eager spiritual seeker in his own right. Listening, I found myself often exclaiming "Yes, that rings so true! What a profound insight!" There is so much there to absorb and integrate that it is worthwhile to listen more than once to many of the episodes. Thanks Bill, for creating another terrific program so many people can listen to, enjoy, learn and grow!

From Bill Ayers
You pose a question in Episode 19 about what kind of transformation has been occasioned in us in this work. I have difficulty answering the question not because I don't have a sense of transformation, but because I have been exposed to so many transformational sources that I am beginning to lose track of the boundaries between them! Starting with this past spring's Lenten Retreat, I have been with you through Lent, Easter, Pentecost, and now the Alchemist. I have logged on to as many of the Zoom discussions as I could make time for… So I can no longer say where any particular change comes from. But the broader outlines are starting to become clear to me. Two years ago I was miserable, trapped, awash in sorrow and anxiety and very much not my Self. My true, oak-self kept trying to break through. Finally, the acorn broke open. Today I am more at peace, more attuned, and more understanding of my life's purpose. There are many things I don't have answers to, but I feel I am on the right road. And that I have, or will receive, everything that I need to follow that road. Thank you for being my companion on this journey. I look forward to when we can next connect, and to hearing more about your next offering.

From Heather Vesey:
The skillful interweaving of story, wisdom and music is what makes participating in this program such a rich and unique experience. Bill's voice takes us on a journey to a faraway land, and through the life and ventures of Santiago, we are given the opportunity of engaging deeply with our own Wisdom journey. Listening attentively to the wonderfully evocative story, finding myself inside it, and then engaging with Bill's insightful wisdom commentary, has led me to ask some important questions….. what sacred alchemy is or needs to take place in me? Am I being true to the Life that is drawing me on? What is my destiny and the contribution I can make? Am I living into my dreams – or what place do my dreams have in my life? How can I love more deeply and authentically? Am I building my heart's capacity to stay open, come what may? These are just some of the many questions Bill invites us to engage with. His own deep love for the Wisdom path and for all those listening is so abundantly evident, and underpins the whole journey. This is truly a labor of love that will have a transformational impact on all who give themselves to it….. In fact I suspect the rippling effect won't stop rippling…..
"'How strange Africa is,' thought the boy.
"He was sitting in a bar very much like the other bars he had seen along the narrow streets of Tangier. Some men were smoking from a gigantic pipe that they passed from one to the other. In just a few hours he had seen men walking hand in hand, women with their faces covered, and priests that climbed to the tops of towers and chanted—as everyone about him went to their knees and placed their foreheads on the ground.
"'A practice of infidels,' he said to himself. As a child in church, he had always looked at the image of Saint Santiago Matamoros on his white horse, his sword unsheathed, and figures such as these kneeling at his feet. The boy felt ill and terribly alone. The infidels had an evil look about them.
"Besides this, in the rush of his travels he had forgotten a detail, just one detail, which could keep him from his treasure for a long time: only Arabic was spoken in this country."
Like most people, Santiago is skeptical of people he doesn't know—people who are different. And like most people, Santiago has been steeped in inflammatory stories about foreign people—people who are different. Not only do Arabs have different customs and religious practices, but here, now in Tangiers, they speak a different language. Moreover, the reference to Saint Santiago Matamoros makes a not-so-subtle reference to the Moorish invasion of the Iberian Peninsula in 711. The fall of Granada in 1492 marked the end of Muslim rule in Iberia—but obviously bad blood has remained for centuries. Santiago Matamoros will forever be known in Spain as the Moor-slayer.
Let me pause over this.
We are currently living in a doubly challenging moment in history. Not only are we contending with a world-wide pandemic, a pandemic which has exposed the inequalities of health care according to race and income; but here in the United States, as the result of the murder of George Floyd in the city of Minneapolis by a police officer, these inequities and injustices have reached a tipping point.
The Wisdom community, however loosely defined, has not seen itself as a social justice movement. But for us now not to be engaged in this moment of history in some sort of constructive, if not transformative, way would be a damning irresponsibility. In fact, Wisdom may have a perspective that may prove very helpful in the necessary restorative work ahead of us as a country and as a human family.
I have long heard the criticism in Wisdom Schools: Where are all the young people and the people of color? How can we draw them here? To my mind, these are neither the most important nor most timely questions to be asking. Rather, as a part of the alchemical transformation of the heart, most all of us Wisdom practitioners must be asking ourselves and deeply considering how our own attitudes toward race are contributing to keeping us both asleep and blind. Here glibly or superficially progressive self-evaluations that put us beyond or above such issues actually serve to keep us stuck in our own white privilege, white fragility, and white blindness.
There are currently some young teachers in the Wisdom community who are poised to take us into this work. Most of us will have to confront some attitudes about race and color that we would rather not own up to. Beyond spiritual declarations, we must engage in difficult small group discussions wherein we can both inspire each other with self-honesty and hold each other more deeply accountable.
In the end, the Wisdom path may prove most helpful in all of this in its deepening capacity to see the divine wholeness in all its apparent disparate parts. While the parts can be differentiated and distinguished and thus appreciated, they belong together and can and should be joined. To see the other, not as other but as me, clumsily describes the Wisdom way of seeing. But that seeing begins by a fearless self-inventory and an acknowledgement of how biases get imbedded and stuck in our minds and our bodies. These must be mined and then owned.
Not only might this historical moment we are in be aided by a Wisdom perspective, but the Wisdom movement in general and our own Wisdom transformations in particular may indeed require this historical moment for their fullest unfolding.
Images credits from the top: Tangine cooking in Tangier, photo courtesy of Zach Woolwine, Unsplash; Friday Prayer,image from photo courtesy of Levi Clancy. Unsplash; photo image courtesy of Francesco Alberti, Unsplash.
Northeast Wisdom is offering the timeless and succinct Cynthia Bourgeault classic, The Wisdom Way of Knowing: Reclaiming an Ancient Tradition to Awaken the Heart, as the subject of a book discussion group beginning January 28 with live monthly Zoom meetings through June. Much more than an introductory book–though it is excellent in that capacity–The Wisdom Way of Knowing serves as a perpetual source of foundational Wisdom, one that is returned to again and again by Wisdom practitioners of all kinds.
In Cynthia's words, "The purpose of this book is to try to get back to the original containers. I want to introduce you to the Wisdom tradition itself…as its own clear vision of human purpose and the practical technologies for getting there…to show you how to use the teachings of Wisdom to transform your own life." More information and how to register is provided at the end of this post. Join us!
---
When the Northeast Wisdom Council first considered this book study on Cynthia Bourgeault's, The Wisdom Way of Knowing, I was the quickest to volunteer to write a companion piece. Thus, I got Chapter One!
The reason I was so fast to volunteer is that this book has changed my life as much as any other. Don't get me wrong—there are many very fine books out there, and certainly all of Cynthia's would easily qualify; but this book is unique in a very specific way. While all the rest of Cynthia's books, along with other countless spiritual classics, may discuss the view from the unitive viewing platform, The Wisdom Way of Knowing shows us the way to get there.
This is a book of Wisdom methodology. As much a roadmap as a travelogue, it turns out to be a precise description of a specific passageway of spiritual transformation. From a tightly confined and completely self-referential orbit around what Cynthia will later on in the book describe as an acorn-self, we can learn to jettison to the next orbit out, to a deeper self, the oak-self—the one that is not completely preoccupied with self-protection and self-enhancement. This more spacious orbit orients us to the whole. We begin to experience that we are integral parts of a greater whole and that our life purpose directs the part (this me-part) to the whole.
As you read this work, you might well have a deep sense of familiarity. It is as if we have always known the truths that are being articulated here, but they have been mostly forgotten by us as individuals, by us in our cultures, and by us in our religions. Several re-readings of The Wisdom Way of Knowing will yield additional insights and deeper understandings. That is not because we didn't read it carefully enough the first times around, but because further consideration will bring deeper levels of recognition and remembrance to the surface.
Chapter One
Joining the Benedictine balanced formula of ora et labora with the three-centered knowing of Fourth Way Gurdjieff work, Cynthia begins this chapter with a description of a Wisdom School. Indeed, this is the heart of the methodology. Submission to a simple way of being together as human beings is the means by which Wisdom is transmitted and eventually integrated. It is precisely here that the Benedictine influence with its balanced and rhythmic movement through the day is joined to the integrated three-centered knowing that brings all these systems of knowing online and working together. This fusion of the esoteric and Christian mystical methodologies helps to till the soil of the participants so that they can then receive the seeds of the Wisdom teachings. Thus, a Wisdom School is as much about creating and tending the receptivity of the container as it is about the delivery of the teaching. Here, then, the Wisdom experience becomes more than the sum of its parts.
Cynthia brings forth the succinct observation of Maurice Nicoll:
"As one's level of being increases, receptivity to higher meaning increases.
As one's being decreases, the old meanings return."
This says everything about the methodology of Wisdom schools. Drawing on the rhythmic balance of the time as well as a deeper experienced sense of embodiment and vibration, Wisdom schools work to wake us up. Thus, Wisdom is, as Cynthia suggests, state-dependent. When hearts, minds, and bodies are attuned, we can become open and receptive to Wisdom's teaching.
Wisdom schools, it turns out, have always been part of the human march through history. They have been used to raise the level of understanding when this course has either taken a wrong turn or faltered off course. In the Western Christian tradition, however, the memory of Wisdom has all but been replaced with intellectual and rational thinking. Thus, although it seems a steep uphill climb, the recovery of Wisdom in our time is vitally critical. The work of Northeast Wisdom is but one manifestation of this effort. And Cynthia's The Wisdom Way of Knowing is a critical guide in directing this work.

Northeast Wisdom encourages local Wisdom Practice Circles to revisit
The Wisdom Way of Knowing: Reclaiming an Ancient Tradition to Awaken the Heart
in your own local gatherings this year. May we all glean the 'next layer accessible for each of us' as we engage more deeply. May this book re-inspire our Wisdom Community this year!
Join us! Northeast Wisdom Book Discussion Zoom Group
Please click here for more information and to register.
Sponsored by Northeast Wisdom
"How could an ancient cosmology have anything to say about our modern world? That's the astonishing part: the Wisdom cosmology is bold, spacious and remarkably contemporary. In fact–and this is what drew me to it in the first place–it contains some missing pieces that somehow fell out of our Western cultural worldview and are crucially needed as we grapple with the questions of our meaning and accountability in a fragile and overstressed world."
~ Cynthia Bourgeault, The Wisdom Way of Knowing
How I have come to use this methodology? What might it offer to you?
"The Consent of Advent," a virtual Advent retreat, will begin on Sunday December 1 and continue through Christmas Day December 25, 2019. This is an innovative Wisdom approach to the movement through Advent and our preparation for Christmas. Participation in this retreat can be done on one's own schedule and in one's own home. While it will provide a certain structure to the duration of Advent…there is enough variation and flexibility that it shouldn't preclude anyone's involvement.
I was always one who said that I was only interested in working with people and groups in person. Then, when a fairly recent move to the seacoast area of New Hampshire took me away from the circles of people with whom I connected and dearly loved, I was forced to find another medium in which to work. I very reluctantly tried my hand at virtual work.
Wow, have I been amazed! I am now so appreciative of the opportunities that the Internet, and specifically, the Zoom platform offers. I feel fortunate to be living in this day and age when we have this technology. I currently meet with both individuals and groups on Zoom and couldn't be more pleased with the results. But I specifically want to talk with you about the virtual retreats.
Having worked for years to deepen the understanding and experience of Holy Week, this past spring I found that I was itching to create something new. For many previous Holy Weeks—both when I was serving a parish and after I retired—I had organized residential retreats to assist others in deepening their walk through this sacred time. But this past year found me ready to again take up this work—but without a community in proximity with which to share it. And so, I got this crazy idea to create something that could be transacted online. Besides guided reflections and shared online contemplative worship, this would also have an opportunity for people to come together online to share their experiences with each other.
I was simply amazed with the result. Many people wrote to me and shared how important and impactful their experience was to them. I was gratified beyond expectation. I was determined to push this format forward, and, thus, I started planning the Advent retreat.
All in all, the Holy Week retreat was an ambitious program. Although I made it clear that all the parts were optional, I know some people shied away from joining because for them it seemed so daunting. So, when I started planning the Advent retreat, I thought I would simplify the structure. Briefly, starting with the First Sunday of Advent on December 1 and running right through Christmas Day, the components include three Guided Reflections each week as well as two scheduled Zoom group gatherings each week of Advent on Monday and Wednesday evenings (at 7 pm, Eastern). Hopefully, this will provide a structure that can be added to one's own ongoing meditative or prayer practice.
The human collective is in urgent need of a dramatic course correction. This requires nothing short of a radical change in consciousness. Consequently, this will not be your ordinary Advent retreat…We will be using the response of "consent" to unlock some of the mysteries of this sacred season…our inquiry will include the consents that are required across the complete continuum of our lives–between our beginnings and our endings.
As with the Holy Week retreat, it is important for me to offer this "by donation." This will make it accessible to anyone and everyone. But I also have wanted to create a safe container within which we could do this work, so I have made these retreats password accessible only. Therefore, it is necessary for everyone who will be participating to sign up.
The Guided Reflections may at first seem to be teachings put to music. It might be assumed that the music is employed to "amp up" the emotion. But, actually something very different is going on here. First of all, in preparing the reflections I am finding and actually experiencing an unexpected connection and bond with the listener. Even though there is a "dislocation" in terms of time—that is, I am preparing the reflections at a preceding point in time before the listener will receive them—I find a meeting, maybe even a union, out of time. This has undone me. I bow in the presence of this great Mystery.
Second, in terms of this profound connection with the listener, what is recorded is not exactly a teaching. If these reflections were teachings, they could stand alone and maintain their structure and form outside of this intimate relationship between me and the listener. They could be written and perhaps even published. But because of this accessed depth in relationship, these are more like intimate whisperings that are meant to be deeply shared, briefly treasured, and then let go. If they are to be measured at all, it will not be in terms of any increased intellectual understandings; it will be in terms of more subtle transformation in the field of loving relationship.
Third, the musical pieces chosen to undergird the reflections have been chosen not on the basis of rousing emotionality, but in terms of deepening vibratory resonance. Thus, the music simply helps the reflections go more deeply into the body. While this may not completely circumvent the emotions, these are secondary at best. Interestingly, when the reflections were at first brought together with the music that might vibrationally support them, the music would sometimes instigate changes in the wording of the reflection. Thus, the reflection and the music became of a piece, with each more deeply informing the other.
I am honored to be able to do this work.
If it calls to you, I would love to meet you in that beautiful field we call Advent.
You will find more information about this retreat, and how to register, either on the Northeast Wisdom Events page, or at: https://www.williamredfield.com/program/virtual-advent-retreat.
It was an out-of-the-box idea, but one that I thought was worth trying—a virtual Holy Week retreat. Never in my wildest dreams would I have thought this would interest so many—and from all over the world. Providing three recordings each day as well as a Zoom gathering that broke participants up into small groups, this online program provided choices for participants based on their needs and their time availability.
This successful first run will be followed by future programs—even Wisdom Schools—online. Also, this Holy Week program will return next year and will be expanded into a full Lenten retreat. Stay tuned!
Rather than try to explain the intricacies of the week, let me instead share some of the results.
---
Bill and Sarah said,
"Our journey through Holy Week with you was breathtaking, even from the Imaginal. The day before the week began, I was in the car, listening to Bill Bryson's account of climbing Mt. Washington, including his description of emerging at the summit, exhausted, to find all the auto-road tourists. The very next day I'm back on Mt. Washington with you!
"There is so much to comment on. I was going to urge that you create more of these programs. Yes! We will be in line to sign up for another virtual Wisdom event.
"Some thoughts and feedback in no particular order:
"We loved getting into the three sessions per day rhythm. We began each day at dawn, sitting as the light emerged during the meditation and movement.
"Having a Wisdom School in our home was a real, somewhat unexpected treat! Sarah especially felt that it brought the Wisdom teachings here, with us, in our home, in a way that seems to make it easier to "bring the Wisdom into our ongoing lives."
"Especially enjoyed your weaving strands of psychology, Wisdom, and Christianity. The metaphor of the climb. Emerging into multiple conclusions to the week/climb.
"If meaning is resonance, there was a heap of meaning in your program. Your voice, the music, the metaphors, and of course the content all resonated in beautiful harmony. At times it all but carried us away. I can't stress too much how your voice added a dimension to the daily sessions. These were qualities to your program that are actually hard to reproduce in a residential retreat.
"It was intense! By Wednesday night I wasn't sure I could make it to the end. But I got a second wind Thursday, and carried on. I don't really know how to describe Monday night's session. What I know of the concept of the Imaginal Realm, and chiasm, would apply. Sarah and I have both struggled with family members having passed away, or with serious illness. This has brought to us both a fair amount of psychological pain related to regret, or betrayal, or childhood wounds resurfacing. Your recording Monday night seemed to speak directly to us and to these issues.
"The comment about our yearning being part of the creation of the program echoes what little I know of Jacob Boehme's vision on the creation of the universe. Something comes from nothing through yearning.
"It is so apparent that you poured yourself into this work. We are grateful!"
In Silence and appreciation, Frances shared,
"In response to your request for reflections on Holy Week, I want you to know how profoundly I was affected. I didn't even know how hungry I was for a deeper experience of the Paschal Mystery. I attend a wonderful Episcopal Church here in Santa Fe. There were daily services and prayers following the journey through Holy Week of which I attended most. But something was missing. From the first day of your Holy Week retreat, I felt the depths opening; the silence and the music, your voice and words, the meditation joining with others, the reflection questions all kept inviting me beyond my mind into heart and soul. And of course the inclusion of Mary Magdalene and her transformative role and abiding love brought tears of joy. All that being said, the real meaning of the week and the soulful opening it offered me goes beyond words. I imagine I will be integrating (I certainly hope so) for quite some time to come. Indeed, something has transformed and opened in me. I offer you a great sigh of gratitude.
"I studied with Cynthia at three of her Wisdom Schools over the years when she taught at House of Prayer in Minnesota. I've read all of her books. Along with Centering Prayer and yearly silent retreats, Cynthia's wisdom teachings form the cornerstone of my spiritual life, the axis mundi around which I navigate the Divine. But managing to come East for continuing studies became more problematic. You walked me through an experience of the Wisdom way even though I was skeptical it was possible online. I encourage you to hold to your intention to create a virtual Wisdom School. What a Godsend that would be for me and no doubt others!!
Barbara said,
"I am so grateful to have been part of the retreat last week. Thank you for offering it. Because of work and time/travel constraints, it is difficult for me to get to residential retreats.
"I had cleared my schedule so that I was able to intersperse the various components of the retreat throughout each day and evening. It all worked very well on a practical level, anchoring me to increasing depth and connection to Christ throughout the entire week.
"Especially transformative were the guided evening practices, the questions, and the teaching. I also loved meeting my fellow pilgrims and talking in depth with them. The readings were wonderful, as was the focus on Mary Magdalene.
"I found that I was given a stillness and love deep in my heart that I had not accessed previously despite many years of meditation in traditional forms. Although I initially resisted looking at my faults yet again, there was a breakthrough in the exercise on self-forgiveness where we focused on the heart space. Since that time, the self-judgements have been less intense and I am able to release them sooner than before.
"Also, there is much more stillness within and in a felt sense, maybe a cracking of my defenses that block receptivity to love.
"A call I received was to go deeper with this work, and I am committing myself to that. When you mentioned you would probably offer some Wisdom Schools on the zoom platform, I was delighted.
"Another call is to continue in my role as an activist for the earth and social justice. With the inner work, the outer will hopefully be more profound.
"There are still many changes from this wonderful retreat that will reveal themselves as time goes on, but I do hope I have been able to articulate some of the immediate ones."
And Helena, from the Czech Republic, wrote,
"Thank you for the unforgettable Holy Week! I have waited for such an event for many years.
"The whole program structure, the teachings and practices, the mountain parable, the Zoom meetings – everything constructed a unique experience to me. Yes, it was very difficult to squeeze in almost 3 hours a day in my daily program, because I really wanted to concentrate on each piece. But it was a meaningful and impactful time, worth the effort!
"I do belong among the "Christians of the broken heart" – as Cynthia Bourgeault calls us in her books. Having been brought up in a catholic family, I went through a long "dark night of my faith". To my questions, only dogmas came as a reply. I have however felt subconsciously, that there must be something more about His teachings. It is wonderful to listen to words that my ears and heart can understand.
"Thank you for a having prepared a program for those who share the same perspective, but who do not have the possibility to join the Wisdom retreats personally on far away locations. Just reading the feedback on Amazon on Cynthia´s books makes it clear, that the number of those sharing this perspective of Christianity is growing immensely worldwide.
"I am grateful, that you provided a platform, where despite distance, all of us may join."
In response to my own experience in creating and leading this virtual retreat, I sent out a post-script to this newly formed virtual community. This included the following:
"This program has been struggling within me to find expression for nearly ten years. In fact, it was about that long ago that I wrote an initial and abbreviated piece that I expanded into the 'Invitation,' the first recording. I love the metaphor of climbing a mountain and linking it with doing some of the challenging work of Holy Week. And because Mount Washington—a peak I have climbed on more than one occasion—also has an auto road that can take you quickly and safely to the top, the contrast between driving and climbing seemed apt to the choice before us on Passion/Palm Sunday.
"Let me struggle to find words for this next part. As it also happens when I am sitting in a circle of participants of a residential Wisdom School, I have been aware of a dynamic by which your yearning and your presence in this retreat became an attracting and compelling force that helped to draw the teaching up from the depths and then through me. That may sound a little fanciful, but I have come to sense the deep truth in this. Who, then, is responsible for the material as it became manifest? Well, I am, of course; but you are, too, for it was your desire and your yearning that drew it up through and then out of me. Your desires, in no small way then, bear a responsibility for what became manifest in this program.
"This experience has changed my life in some very interesting and, I think, profound ways. First of all, through my own participation in the program, I myself find 'that nothing appears different, and yet everything has changed.' The interior of things seems rearranged such that, even though things look the same on the outside, the connective tissue linking everything is now much more evident. And the seeing of this—the witnessing of this—seems to even strengthen these bonds.
"There is a power of going through the eye of this needle with others. And even though we have not been able to be in physical proximity, I can sense the deep connections, nonetheless. And I am just so grateful for your participation. It has meant the world to me.
"This virtual Holy Week experience has changed the focus of my work life as well. I now see both the wide-ranging need and pervasive yearning extending out over the entire planet. In the way that Cynthia Bourgeault has led Wisdom Schools and in the manner I have followed in her lineage, these Schools have been populated by participants who have the time, the resources, and the geographical accessibility to these residential events. Often, these Schools are filled with folks who have already attended multiple other Wisdom Schools. And there is no criticism in that—except that it has meant that there are still vast numbers of hungry seekers out there who are not being served. For me, then, this venture into the virtual realm has changed all that. I am quite sure I will still do some residential Wisdom Schools, but I feel strongly called to do more of this kind of work that was initiated in our virtual Holy Week retreat.
"Although I have not yet firmed up any plans, I now hold the intention to create a number of virtual Wisdom School that will cover what we have presented in residential Wisdom Schools—Heart-Centered Living, Visionary Seeing, and Conscious Love. I will keep you abreast of this preparation and work. I cannot tell you how excited I am about this prospect!
"As I myself was listening to these recordings with you through the week (although I had obviously listened to them countless times before in their preparation), it began to dawn on me as we drew close to Easter that the teaching and work reflected in these recordings represent the culmination of my life work. As we lowered ourselves into the silent stupor of Holy Saturday, I wondered where I could possibly go from here. I found myself wondering if this might be my swan song. But then, out of the Silence and Stillness of Holy Saturday, came a new light and new possibilities. Not only were there thoughts about virtual Wisdom Schools that were forming, but also fresh ideas about new inroads into the depths of Holy Week began to come as well. Now I can say in all truth that, God willing, I look forward to working with you in the very near future and next year in Holy Week as well!"

Participation in Mystery Schools and Wisdom Schools both as a student and as a teacher has attuned me to the impact that holy days of all the traditions have on the energy field of our planet—and, therefore, on each of us. Intentional participation in the remembrance of these times not only draws us into their power and mystery, but also gives us an opportunity to deepen their effects. The marking of the Christian Holy Week—that period between Palm Sunday and Easter—can open us more deeply to power of sacrifice, liberation, and abiding love.
The marking of the Christian Holy Week—that period between Palm Sunday and Easter—can open us more deeply to the power of its deepest meaning. The deep streams of betrayal, abandonment, death, love, fidelity, and sacrifice all flow together into a great river of confluence in our marking of Holy Week. Riding the currents of this great river, we are brought to a deeper understanding of what was being manifested and transacted in the Passion Mystery and of what is being asked of us in our lives.
I am excited about this upcoming Holy Week Virtual Retreat and am particularly enthused about this program drawing together people who otherwise wouldn't have the opportunity for a residential retreat. Thus, while being able to meaningfully participate, everyone will be able to maintain their family and work lives and even continue to be involved with their local worshipping community. No matter where you are or how you are able to participate, we will be together in deep and intentional ways.
This Virtual Holy Week Retreat will start on Passion/Palm Sunday, April 14, and conclude on Easter Sunday morning, April 21. Daily, it will have four components—three of which will be recorded and available each morning. These offerings will be accessible at the start of each day. Included will be (1.) a morning meditation with periods of silence; (2.) a more substantial message with reflections; and (3.) an evening meditation/practice. The final component will be (4.) a lectio divina group on the Zoom online platform at 4 pm (EST) for those who are able to participate. More information will be sent to explain how to access the Zoom group meeting.
Again, all elements will be available, but nothing here is mandatory. The threads of continuity will be able to be held no matter what a person's commitment.
There is no fee for this retreat, although donations made through my website will be gratefully accepted in support of my work. A signup, however, is required because this retreat will be password protected. This format will help to create a container of safety within which we can do this Holy Week work.
For a more complete description of this virtual program and instructions for signing up, please visit: https://www.williamredfield.com/program/virtual-holy-week-retreat

I would like to answer some questions that have already been raised:
Time. The first is about the length of the audio portions. The morning worship contains two 15 minute periods of silence as well as some readings, brief music for body movement, and a chant. The length is 45 minutes, but this could easily be shortened, based on your needs/schedule. The other two recordings are about 20 minutes long, although Monday and Tuesday evening mediation/practice segments are somewhat longer.
Headphones. Although not necessary, access to these audio recordings will be significantly enhanced by your use of headphones.

Inviting others. If you have friends or family members who you think might also be interested, by all means invite them. I would ask that they sign up on the website so that I have their E-mail address in order to send them the password and other ongoing announcements.
Downloading. The audio recordings can either be listened to on my website or downloaded to your computer.
For the next five months Northeast Wisdom will be posting responses to Bruno Barnhart's new edition of The Future of Wisdom in conjunction with the 'Year of Bruno Barnhart' and the Northeast Wisdom study groups that will begin this month. These groups will meet monthly, the first group on the Second Friday evening and the second on the fourth Wednesday morning, from February through June. There are a number of local study groups that are happening simultaneously, community organized, and we welcome any sharing that comes out of these groups on Breaking Ground.
We hope to bring a different voice each month to these blog posts, addressing the five chapters in conjunction with the study groups. The first contribution below is Bill Redfield's response to the Introductory first chapter. Enjoy!
---
While maintaining that a Sapiential or Wisdom Christianity has been an integral part of the Christian tradition from the beginning and generative through the first twelve centuries, Barnhart cites our present age as the time of its restoration and renewal. In this introductory chapter Barnhart illuminates the essential inner movements of a Sapiential Christianity (an Eastern turn, a Western turn, and a global turn) as well as the contextual and historical positioning of Christian Wisdom (in Patristic Wisdom and in monastic Wisdom). But it is in describing the essential element of Wisdom as "participatory knowing" that Barnhart invites us up to a deeper level of reading and understanding.
Rather, then, than Barnhart creating a roadmap that merely lies flat on the page, I read here an urgent invitation. Our calling in this present age is to work in our bones and our being to make Wisdom conscious of itself. More than walking the path of Wisdom as an established and existent path, this may actually mean helping to forge the Wisdom path and contribute to its unfurling by our own walking. Can you sense the difference…?
What might it mean to make Wisdom conscious of itself? Barnhart briefly suggests in this chapter that the eclipse of Sapiential theology may well have been a necessary phase of evolution. Indeed, Barnhart's good friend and collaborator Richard Tarnas (in Passion of the Western Mind) has suggested that the rise in the West of the dominant masculine at the cost of the repression of the feminine may have been necessary for their differentiation. As much as this has been a difficult price to have been paid for the post-Axial West, we now have the opportunity to intentionally link the dominant masculine with the recovered and arising feminine to create a more fully conscious wholeness.
In each of us as individuals and in our communities, Wisdom becoming conscious of itself may include the conscious and intentional integration of the long-held masculine with the restored feminine. When we can see and know with all three centers, when we can tune into life with the full vibrational bandwidth of an open heart and a participatory body Wisdom as well as with the rational discernment of our intellectual mind—we will have given birth to that which is within us (The Gospel of Thomas, Logion 70). Moreover, we will have contributed to Wisdom's unfolding and the forward movement of creation to its ultimate fruition.
If any of this comes even close to hitting the mark, the Future of Wisdom is not just a book—it is you and your own authentic Wisdom unfolding…
Christophany and Advent: A Broader, Deeper Incarnation
There are probably many ways to know Jesus, but there are two general approaches. The first is from the outside, as an object of faith, adoration, or doctrine. This is the method of conventional Western Christianity. This method of knowing Jesus in traditional theology is called Christology. The difficulty in this method, however, is that the object of our knowing is culturally embedded; in other words, our sense of Jesus is dependent on Western methodologies and thought categories. This lens or filter, actually, any lens or filter, is called a cosmovision.
For one thing, this Western cosmovision is a rather biased and slanted perspective that ends up having more to do with Greek thought forms and Roman legal categories than it does with who Jesus really was or what he really taught. That would be problem enough. But this perspective through our Roman and Western lens also makes it extremely difficult to converse meaningfully and sympathetically with the other peoples and religions of the world and difficult to connect with the legitimate experience and thought forms of the rest of the world.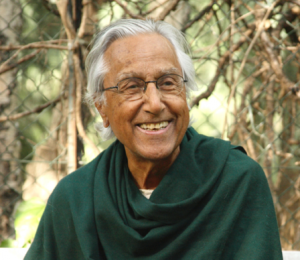 But the other way we can know Jesus is from the inside. We can take our cues here from Raimon Panikkar in what he describes as a very different contemplative knowing of Jesus he calls Christophany. Rather than subject-to-object as in our traditional Western knowing, this knowing is subject-to-subject. The trajectory of this inner knowing is through the disciplined and subtle exploration of our own inner landscape. Where you find Christ is correlative with your deepest and most authentic self.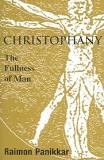 By this route we are able to encounter Jesus' own cosmovision through a dynamism that Panikkar calls interabiding. Because the only cosmovision here is an interior one, this interabiding, then, requires the opening of a new channel of perception within us—what Panikkar calls "the third eye" and what Cynthia Bourgeault calls "heart perception." The research of modern neuroscience confirms what contemplative transformational methodologies have known all along—that contemplative practice doesn't just change what you think; it changes how you think. It also changes what you are able to see.
Panikkar suggests that the pathway of this contemplative inner knowing of Christophany skates between the two classic options of our identity vis-à-vis God. On the one hand, I do not exactly claim that I am God; but, on the other hand, neither do I insist that God is completely other (as in the claim of a rigid monotheism). Instead, I discover myself as "the thou of an I," (God is the I, and I am God's Thou.) This is the nondual knowing that preserves the sense of the divine interpenetration into human life.
There are certain conditions of life that contribute to this understanding. One is that life is not static; it is a constant flow, moving ever forward. There are no fixed points and, despite illusions to the contrary, no fixed identities. The other condition is that everything in life is related to everything else. There are no distinctly separated objects. Relationality is the principle by which life is put together. Strikingly, these are among the proven verities that come from quantum science. Again we see a confluence of modern quantum physics and ancient contemplative truth.
To see in this way—to see the unified field of this relationality that includes the seer and the seen—is frequently called unitive or non-dual vision or perception without differentiation. But the challenge of this vision and understanding of life is that you cannot see it until you can see it. From our usual way of seeing and from our ordinary consciousness (egoic operating system) this simply makes no sense at all. It requires subtler faculties of apprehension.
It is, nevertheless, how Jesus saw the world; it is his cosmovision; and it is the perspective within which he pitched his teaching. Specifically, what he taught is patterned by a Trinitarian understanding of life. Deeper than doctrine, this sense that life is thoroughly penetrated by the divine was mystically experienced by Jesus from the inside. He both expressed it and lived it as a life gesture of kenosis, by which, through this expression of self-giving love, one enters the dance of abundance. It is precisely in this dance that unity and diversity are preserved in the dynamism of love.
Although most of us had been taught that to follow Jesus required moral merit and obedience, that model and understanding follows the first way of knowing Jesus—knowing him from the outside as an object of moral injunction. But if we were to explore this second way of knowing Jesus—knowing him from the inside, subject-to-subject—what kind of difference would it make, what would it look like, and how would we even do that? It would obviously require a sensitivity and attention to our own interiority. This would necessitate a different way of knowing—the capacity to delicately notice and observe our own experience from the inside without judgment. Theological and philosophical categories would have to be suspended in favor of a subtler interior noticing.
This subject-to-subject knowing would be more like the meaning of the Hebrew word "dath," which is the kind of knowing inherent in lovemaking—knowing from the inside, subject-to-subject. Where you find Christ is correlative with your deepest and most authentic self, for Christ is in you and you are in Christ. This Christophanic interior knowing requires a more refined phenomenology than our usual way of intellectual knowing, our knowing from the outside.
But this capacity for Christophanic knowing is a faculty we already have within us; we come equipped with it. So much do we exclusively rely on our intellectual awareness, however, that most of us do not even know that we have this capacity for deeper seeing and deeper knowing. But just to correct myself here, this is actually not something we "have," so much as it is a part of our being, our very nature—a vibrational frequency wherein the human and divine flow into each other so that there is an interpenetrating presence. The result is an energetic dynamism in human life that bears the stamp of the divine.
It is in this sense that Theresa of Avila (whom Panikkar references) can hear the divine imperative, "Seek yourself in me and seek me in yourself." This is the essence of the Christophanic experience. As mentioned above, it is an inherent interabiding. Our contemplative practice assists us by allowing us to relax the contraction that allows the divine penetration to unfold within us, to fill us, and, most importantly, for us to realize it.
But there's a striking assumption here that goes against the grain of what we've been taught. We had been led to believe that the way to God is up and that the human condition is at the maximum distance from God. In our training and upbringing the incarnation was the miracle by which God deigned to try to pull us from the contaminated mire in which we were stewing by sending Jesus, his only Son. Incarnation meant that the divine entered human life in the one person of Jesus, and Advent had always for us been the season in which we tried to wrap our minds around that reality.
But this Christophany, this subject-to-subject knowing of Jesus, reveals something profoundly different—that enfleshment is no impediment to divinity and that the incarnation has to do not just with Jesus, but also with us. The divine enters human life and interpenetrates and enlivens our being, every bit as much as it did Jesus' being. Consequently, the way to God is not so much up, as it is in. It turns out that we have the same two natures within ourselves as Jesus did.
In Advent we have long been urged to wait and watch and hope and pray. It seems all about the preparation for Jesus' arrival—his arrival on the planet in the stories of his humble birth in a manger and his coming at the end of time to judge the world. But all of that would seem to be a response to the first way of knowing Jesus—knowing Jesus from the outside as an object of faith, adoration, or doctrine.
But there is something else in addition, something far more mundane that further complicates things at this time of year. Besides being the time for spiritual preparation and purification, unfortunately Advent in our culture is also a frenetic time of getting ready for all of the family and cultural expectations that come with Christmas. Consequently, we just never seem to get it right. And by the time Christmas crashes down the chimney and into our living room, we complain that we just don't feel very "Christmassy."
The hook of Advent and Christmas for most of us has been sentimentality. We have tried to use our mood to hype us up to a level of concentrated involvement and participation. But sentimentality can only cover the most superficial of ground; it has very little depth. But knowing nothing deeper, we have put all of our eggs in that basket. And then we have always ended up coming up short and being judgmental of ourselves for our seeming failure.
But what if we took direction from the mystical and contemplative traditions and sought to know Jesus from the inside—as I have suggested in this second way? That would undoubtedly put us on a whole different trajectory. But whose birth would we be preparing for during Advent? Would it be Jesus' birth, or would it be our own? Or might it be both—something of a relational birth with two dynamically connected ends that wouldn't be fixed points at all.
One way that we might express our relationship with Jesus is this: We say that he is the icon of all reality, meaning that he perfectly encapsulates the deepest principle of human life within himself. He demonstrates what it is to be a single or completed human being. But this is not an external standard to which we are to live up. Rather, it is an interior reality about our human nature that is already true.
This is, in fact, the pattern of the Trinity (mystically instead of doctrinally understood). It is in the movement of the Trinity's flow that I experience that I am a Thou of a deeper I. I experience my deepest "I" as the beloved. But this awareness cannot come from an intellectual or rational understanding; it can only come through experience, which is the result of practice; and it can only come from a relinquishment, a letting go, a surrender.
While this does not preclude a certain amount of sentimentality (we can relax about this), it certainly transcends it. That means that our Advent preparation no longer hinges on getting emotionally jacked up. Preparation may well, then, include something quieter, subtler, and much deeper.
If you are called to this more unconventional trajectory, may you surrender to it. Indeed, may the inner light of Incarnation light you from within during this holy season. And may this divine light reach the darkest corners of our present world.
Dear Wisdom Friends,

We are mailing and emailing this letter to those of you for whom we have contact information. If you've already read this and contributed, thank you so much. However, we also know that we don't have accurate mailing details or email addresses for many of you. So at the risk of being redundant, I would like to address you directly, from my heart to yours.
Perhaps like me, you have been forever changed by hearing Wisdom's voice as it has been articulated in Cynthia's written or spoken word. Maybe like mine, your life has been dramatically changed by taking up this Wisdom path and its practices. And perhaps, also like me, you yourself have taken the first halting steps of attempting to articulate these principles and truths to those around you.
This is the progression of Wisdom's birth—from hearing Wisdom, to integrating Wisdom into our lives through practice, and then to sharing Wisdom's reality with others. While, thankfully, Cynthia is still actively leading and guiding, we know that the work is ours to pass on and amplify. Northeast Wisdom seeks to propagate and facilitate Wisdom's voice through us. We are all midwives in this.
Working within this lineage, Northeast Wisdom is seeding, developing, and linking Wisdom communities throughout the world; encouraging the development and maturation of a new generation of Wisdom teachers; and proliferating the work of Wisdom in a world that so desperately needs it. Northeast Wisdom's offerings in this past year have included teacher trainings; introductory, thematic, and video-based Wisdom Schools led by emerging teachers; numerous community-based Wisdom gatherings and practice circles; the 2018 Maine Ingathering; and the publication of Cynthia's latest book Love is the Answer. What is the Question?
In the coming year, Northeast Wisdom will continue to create new avenues for Wisdom work and community; for example, we hope to create a video platform that will describe the development of Wisdom programs in various parts of the country to show others not only what is possible, but also how to create something similar in their own neck of the woods.
These endeavors, however, require financial resources. While Northeast Wisdom was initially launched through the financial generosity of Helen Daly, that funding is now over, and we are on our own. I am asking for your generous financial support in order to assist in the work before us. This is one important way you can support the amplification of Cynthia's Wisdom work.
In appreciation of gifts of $150 or more we would like to send you a copy of Bruno Barnhart's The Future of Wisdom: Toward a Rebirth of Sapiential Christianity with a foreword by Cynthia—recently back in print thanks largely to the efforts of Northeast Wisdom's Matthew Wright. In Cynthia's words, "For the thirty years that I was privileged to call [Bruno] my friend and teacher, I knew full well that he was one of Christianity's best kept and most cherished contemplative secrets. Now it is time for him to be more widely known, and this re-publication is a solid step in the right direction." Join us as we read Bruno's work in 2019 and share in reflection and discussion on our website!
To participate in our annual appeal, please follow this link to the top of our "Contribute" page, click on the yellow Donate button, or download the mail-in form.
Along with the rest of the Board, I thank you for your generosity, your work, and your being.
Love,
Bill Redfield
Where are all the young people? This is a question that I have often heard asked among participants at their first Wisdom School. Mostly those who have been pursuing Wisdom for a longer time stop asking the question because they have become so used to seeing the sea of gray-haired folks who usually attend Wisdom events. So, where are all the young people…?
While I don't necessarily have a definitive answer to the question, I do have a recent experience that I'd like to share that may shed some light on the question. The event was my son's wedding at which I was asked to officiate.
I was just coming off my Mary Magdalene and Conscious Love Wisdom School, so for weeks I had been deeply considering the nature and dynamism of love and its central place in an awakened life. The question that confronted me as I approached the wedding was whether I would simply recycle a more traditional and conventional ceremony or take the risk of enacting a Wisdom ritual that attempted to take into account the deeper dimensions of love. While it would be one thing to present this Wisdom liturgy at a Wisdom School, I wondered how it would fly. Specifically, I wondered how the younger people would respond.
While the entirety of the text is printed in A Wisdom Wedding in Breaking Ground, it will be helpful to give a sense of the intended participatory nature of this ceremony as well as a sense of how I presented Wisdom's more transformational understanding of love.
Welcome and Intention of Purpose
"Welcome to you—to us—all. Words could never express the enormity of meaning that this day has for Ben and Olivia, but also for Cathy and me, for Chris and Bob, and for the siblings and all the friends and other relatives who are gathered here.
"Today, together, we have work to do. This is not just a pro-forma ceremonial we are superficially reciting today. It is a deep and meaningful ritual that will change the lives of Ben and Olivia and, potentially, of us all. This is a ritual that focuses on the intentional and nurtured connection between two people.
"But this is a connection that unites us all. Underneath the more superficial realities that seem to separate and divide us, there is a unifying force that binds us all— one to another. And when one bond is solidified, it strengthens us all. Perhaps we might all be daring enough to just look around with fresh eyes and an open heart to more intentionally see this reality.
"Let's all just take a couple of deep and intentional breaths and allow the importance and magnitude of this moment to sink in…"
To understand the dynamics of what is being transacted here, it is essential that everyone be pretty much on the same page in terms of intuiting the nature of love. But both in our religious traditions and certainly in our culture, we are guided by some very specific and limiting myths. I took it upon myself in the following remarks to try to suggest a deeper understanding that might supplant these misunderstandings. This, you may recognize, becomes a Wisdom teaching. But this can be risky, since no one likes a tone that is demeaning or preachy. I only knew that the usual insipid platitudes about love would not be enough to get us out of the tighter orbit of the culture's gravitational pull. And so, I stepped out on the end of a limb…
The Nature of Love
"I have boldly suggested that this is ritual can change the lives of Ben and Olivia and, potentially, the lives of us all. That is because it might be a potent reminder of the central force that holds all life together. It affords the opportunity for us all to realign our lives with the fundamental purpose for which we have been born. Of course, I am speaking of 'love.'
"Mistaking love as a special emotion, we in our culture miss the force of its deeper power. When we put the emphasis on finding just the right partner who will give us what we most need and desire, we misunderstand the direction of love's trajectory and overlook our own responsibility.
"Don't get me wrong—a committed and intimate relationship can be a royal road to spiritual transformation and abiding happiness, but we just have to get the direction right. More than getting something from the other, it's about giving what is deepest within us—giving freely and unreservedly to the other. Love's power is unlocked when we choose to give to the other that which they most deeply need. And surprisingly and quite paradoxically, it is that giving that deeply gifts us and allows us to fulfill the fullness of our own unique individuality. It is, then, the daily practice of laying down oneself for the other—exchanging self for other—that a deeper channel is carved in the heart. And by this deeper heart-knowing we know that we belong to the world and that the world belongs to us.
"This can best be realized through generous self-giving. It is less likely to be accomplished through duty, convention, keeping score, or one-sided gratification. It is in this sense that the institutionalization of marriage, while undoubtedly necessary, can at best only outline its external form. Its inner truth lies deeper down.
"This afternoon we are witnessing the promises to each other of two remarkable human beings. Granted, I cannot claim any sense of objectivity here, but I am quite confident that this is true. And what I am also pretty sure of is that what is being transacted here will deeply affect the future.
"But I am not just referring to your future, Ben and Olivia, though that will surely be included. I am actually suggesting something bigger—the future of life on this planet. It will take remarkable people like the two of you and your commitment to each other to help to steer our course away from some of the magnetism that greed, bigotry, and narrow-mindedness seem to currently hold sway.
"Am I suggesting that the kind of sincere self-giving love that is engendered in a committed relationship like this one is going to change the world? Well, yes, I am. Because everything at its root is reciprocally connected and because all the seemingly separate pieces are all integral parts of one unified whole—our actions, and all our interactions, have consequences beyond themselves. It is all of this that points to the gravity of what we are enacting today…"
Could all this be heard and internalized by Ben and Olivia's families and friends as we all came together to celebrate their love? My bet was that it was. Again, I could both see and sense the receptivity. Yes, a portal had been opened. And the capstone of this recognition would come later that evening.
"And now—each in our own way—let us confirm interiorly whatever truth we have heard and can claim in this moment. And rather than merely a mental consent, with a couple more intentional breaths, let us seek to embody and live out these truths…"
So, while this ritual is clearly for Ben and Olivia, is also fundamentally for us all. The opportunity had been given for everyone present to take another, deeper look at our relationships and see how we might realign ourselves with love's purpose. While too personal to relate in this public writing, I myself had some amazingly direct and intimate conversations in the hours immediately following this service.
Let me, then, go back to the original question: Where are all the young people? Well, some of them were there at this wedding. They not only responded profoundly to the Wisdom that was articulated, but they also participated fully in Wisdom's ritual. I could both see this and sense this from them. But it was what happened later that evening that convinced me of this reality.
After a lingering shared meal on long farm tables under the tent and a beautiful toast by Ben and Olivia's closest friends, the dancing began. The DJ, under Ben and Olivia's direction, did a particularly good job of choosing a mix of songs that moved from Motown and classic rock (that pulled us older folks onto the dancefloor) to more contemporary music (to which the younger people recognized and responded).
With the end time of 10 pm approaching when the music would have to be ended, the DJ for the last song chose the one that Ben had referenced in his statement to Olivia in the service. At this point, many of the older folks had left; and those of us who remained were standing apart and were watching the younger people dance. For their part, they greeted this final song with a singular recognition and with renewed intensity.
What I witnessed at this point was Ben and Olivia's tribe dancing their love and their enthusiasm for life and their connections with one another. And rather than being partnered in couples, they were all dancing as particular individuals who were part of a greater collective. The intensity of their exuberance was striking. While my mind was fully in the present, I was at the same time witnessing an indigenous tribal ritual of a timeless past.
And then the song was abruptly over, and we were dropped into a deep and sudden silence. What I witnessed next almost literally took my breath away. Without a word being spoken, the tribe on the dance floor self-organized from separate flailing individuals into a tight self-embracing ball of oneness. Pressed closely together, they were One, and they remained wordlessly pressed together for a full thirty seconds. That half minute turned out to be an eternity.
Where are all the young people…?
They are here with me, and they are there with you, and they are everywhere. I truly believe they are fully capable of responding to Wisdom, and very likely already do in their own ways. But what if we offered opportunities and rituals like the one I have described here in order that they might more intentionally participate? And rather than criticize this emerging Wisdom movement for what appears to be a paucity of young people, we might better ask, what can each of us do in the offering of this invitation…?
A link to the text of the wedding and additional commentary from Bill about the Wisdom teaching he intended to explore in the ceremony can be found here at A Wisdom Wedding on the Breaking Ground page of this website.
"Where Are All the Young People?" is also available in its original written form, with the ceremony included in one piece at Bill's website williamredfield.com.