"This new album sparkles with the message of joy and steadfastness, even while sailing on troubled seas. One can drink these chants in, almost like an elixir of hope."
~ Cynthia Bourgeault
Paulette Meier's new album, Wellsprings of Life: Quaker Wisdom in Chant is available now for download, offering song medicine for these times. "It seems as if this season of Holy Week is a good time to get these chants out there!" Paulette says, "The words uphold such a deep faith in the power of the Light to overcome darkness and death, a faith that is surely needed in the world crisis we are in now." In the liner notes to the collection she writes:
"As an activist, when I first discovered the Quaker faith I wondered what enabled Friends to take huge risks to follow their conscience in the causes of religious liberty, women's suffrage, abolition of slavery, and peace. How did they stay loving in the face of brutal oppression? I found answers in the texts from which these chants come. The practice of deep stillness, alone and in their communal worship, led to a deep sense of surrender and to the "Living Water" of the "eternal Christ spirit." Friends found sustenance, inner peace, and joy, even in harsh external conditions."
Hold fast the hope, which anchors the soul, which is sure and steadfast, that you may float above the world's sea.
~ George Fox, from Epistle #314 (1675).
"…The words of George Fox and others testify to their conviction, grounded in inward experience, of the power of Love to overcome wrong, no matter how evil. My hope is that the testimony of Friends presented in these chants may provide us with reminders to go deep into Presence, to enter that stream of Love and be nurtured by it, even in traumatic times like these."
In May 2019, at the Pendle Hill Quaker campus in Wallingford Pennsylvania, Paulette joined Cynthia and Quaker scholar Marcelle Martin for a second week-long gathering in the waters where the Christian Wisdom tradition and the Quaker Wisdom stream meet. With musicians from the Wisdom community joining in, Nick Weiland on double bass and Andrew Breitenberg on piano, Paulette's powerful voice rose throughout the retreat as she was spontaneously called upon by Cynthia, "Paulette, can you share a chant here?" Within moments the room would swell with the sound, often bringing people to their feet in song. As one participant put it "The wonder is still with me! I have not felt this happy and uplifted since I don't remember when."
Click on the arrow for a video from Pendle Hill, "Hold fast the hope that is sure and steadfast…" courtesy of Bill Britten photographer
Cynthia writes that, "Paulette's chants are creating a whole new musical and spiritual art form, introducing mainstream Christian contemplatives to the pearls of transformative wisdom waiting to be discovered in the Quaker mystical tradition, and introducing many Quakers to these treasures as well! This new album adds nineteen new chants to the repertoire and two talented instrumentalists to the mix. The results are lively, inspiring, moving and deeply practical, all at once. Concepts as subtle and challenging as surrender, inner stillness, non-attachment and the indwelling Christ spirit come powerfully alive through these mystical chants!"
Here is joy, unspeakable joy, joy which the world cannot see or touch, nor the powers of darkness come near to interrupt, and this joy is full of glory. "
~ Isaac Penington, from "The Scattered Sheep Sought After" (1659)
Michele, member of a high-church Episcopal congregation says, "I connected in an intimate way with the very different music and "lyrics" of these chants. For me, they had a grounding, deepening, and awakening effect…the Quaker Wisdom words activated my brain and lingered in my heart…(and) opened new understandings of cutting-edge teachings on enlightenment.
"Experiencing these words and tones at full tilt in a large group of seekers was powerful indeed! It created a field of jubilant, focused, hopeful energy, '…an infinite ocean of light and love.' It was a whole-body experience that resonated deeply in my soul…Back in the "real world"—true healing is beginning.
"A question arose near the end of our time together as to how we could sustain the energy of our gathering and carry this learning into the world, kindle this fire in others. For me, the chants were a precious gift that have done just that."
That spark caught fire, and before the end of the retreat a group dedicated to producing a recording of the chants had gathered a number of funding commitments and a promise from Northeast Wisdom to facilitate the process in any way possible. Now—in the midst of a challenge and potential greater than we have ever seen in our lifetimes—and at the beginning of Holy Week—these chants are now available to all in Wellsprings of Life: Quaker Wisdom in Chant.
Paulette describes her process leading up to the creation of this second album of chants based on selected quotations from the writings of Quaker leaders:
"The first collection, Timeless Quaker Wisdom in Plainsong, developed as I ran across texts from the founding 17th century Friends that were so profound I wanted to memorize them. So I set them to song. Since then, I've discovered the power of chanting as a spiritual practice, and the emergence of this new album reflects this discovery.
"The publication of that first album occurred right as I was reading a book by Cynthia Bourgeault… Her vision of Jesus as Wisdom teacher who modeled the path of inner spiritual transformation so reminded me of the early Quakers' experience of the transformative Light of Christ within, that I sent her the CD. This led to us exploring ways to bring the Quaker stream and the Christian Wisdom stream more intentionally together. I began to facilitate chanting in her Wisdom retreats, and out of this collaboration the new album was born. I am excited that the movement of the Spirit has led to this and to the resulting broader awareness of Quakerism as a modern day contemplative path with deep roots in the Christian Wisdom tradition.
"The chants on this album are shorter, more easily sung in groups, and they include vocal harmonies and instrumental accompaniment. Communal chanting is an age old Wisdom practice for centering and opening the body and heart—a perfect conduit into silent prayer.
"My hope is that these chants will inspire more of this practice, and that the deep peace to be found in Quaker spirituality will fill the hearts of all who chant them!"
There is a great difference, between comprehending the knowledge of things, and tasting the hidden life in them. I fed on the sweetness of the former, before finding the true manna of the latter."
~ Isaac Penington, paraphrased from Memoirs of the Life of Isaac Penington: by Joseph Gurney Bevan.
Check out Paulette's page here on bandcamp to receive this download now!
Wellsprings of Life will also be available for download here on Paulette's website in the coming days. We look forward to the CD format coming soon.
When people gather in silence, a deeper kind of collective, synergistic, numinous knowing unfolds. And that's the only knowing that's worth a damn, particularly when you're working with the infinite.
~ Cynthia Bourgeault
On February 25, 2019 Cynthia was interviewed for a podcast on the Encountering Silence website, hosted by Carl McColman with Cassidy Hall and Kevin Johnson. These recording are available in two parts, as Episodes 58 and 59: Encountering the Heart of Silence: A Conversation with Cynthia Bourgeault (Parts One and Two). You will find all the links to these podcasts at the end of this post. All thanks to Cynthia and to the folks at Encountering Silence for this delightful interview!
Encountering Silence describes the interview in this way:
"Cynthia shares how her love for silence originated with her early education in Quaker schools, where she recognized silence as a "liturgical expression and mode of divine communion." There she discovered silence not merely as the absence of noise, but as a sacred container of presence. For her, after a long meandering journey from Christian Science to Episcopal ordination, she became (in her words) a "Trappist junkie" as she began to study centering prayer with Fr. Thomas Keating, which for her meant a coming home to the silence she had learned to love as a child.
Silence for me is like the air I breathe; it's not a place I go to, it's not a thing to be worshiped in and of itself; it's a pathway in to something that emerges through it and in it.
~ Cynthia Bourgeault
"She offers keen insight into the dynamic interplay not only between silence and religion, but also silence as a medium by which we can experience inner transformation — a rewiring of our inner "operating system" as we move from the dualistic consciousness that is encoded in our language to the radical nonduality that only contemplative silence can reveal. With insights into the relationship between silence and philosophy, silence and psychology (including the ways in which western psychology misunderstands silence), and how monastic practices have encoded rich tools for using silence as a way to access nondual seeing, Bourgeault offers a rich and compelling statement for how silence is literally crucial for human growth, development, wellness, and knowing.
Centering Prayer, in complete alignment with the radically surrendered heart of Christ, offers Christians a way to jump into the deep luminous river of silence, and to know in a different way… it's a 100% Christian experience of the deeper waters of silence."
~ Cynthia Bourgeault
"Cynthia Bourgeault continues her conversation with the Encountering Silence team in Part II, offering insight into silence as a deeper way of knowing, contemplative Christianity as a unique spiritual path, and centering prayer as a singular practice of deep meditation.
"… when you enter silence, you are never alone, you enter a luminous imaginal stream of help and reality at a higher order of being."
~ Cynthia Bourgeault
"She offers us a new way of thinking about what we have, in the past, referred to as "toxic silence" on this podcast, draw(ing) a helpful distinction between true silence and what she describes as "a destroying of the voice." She also offers insight into what she sees as the important tasks facing our time as we seek to embrace new "artforms" of silence, as alternatives to some of the sexist, authoritarian, or obsolete ways in which silence has been practiced — or marginalized — in the past.
"… the only antidote to toxic anger lies at the level of the unitive heart."
~ Cynthia Bourgeault
"Her thoughts on the challenges facing Christians today — particularly the temptation to give in to anger — seem particularly timely, not only for contemplatives but for all who seek to integrate spirituality with the demands of everyday life. Instead of anger and panic, she invites us to stand present, and to remain present with whatever arises, in fidelity to "the highest benchmark of love."
"The highest benchmark of love, courtesy, generosity and beauty that is put into the world will never vanish from the world. And when it's time, it will restore itself instantly."
~ Cynthia Bourgeault
---
To access the podcasts, please visit the Encountering Silence website. There you will have the opportunity to listen, download, subscribe and share the conversation.
Part one: http://encounteringsilence.com/cynthia-bourgeault-the-heart-of-silence-part-one/
Part two: http://encounteringsilence.com/cynthia-bourgeault-the-heart-of-silence-part-two/
You can also access the interviews on iTunes.
Enjoy!
Bruno Barnhart brought me right into life in the world when he opened the second chapter of The Future of Wisdom with the words, "Wisdom begins in wonder. Something profound awakens when a child opens a book and finds its pages full of light, the words radiant even though their meanings remain indistinct." He ends this first paragraph of the second chapter, entitled, "Movement I: The S
apiential Awakening," saying: "spiritual wisdom… is always a beginning… a simple, luminous fullness" and that, in the "cold clarity of the modern West, it is often the poets who catalyze the awakening of a sapiential consciousness."
Bruno leads us on a spiral journey through the Christian sapiential tradition, beginning with three quick, broad strokes. The first—the Awakening! above—speaks to the reader directly and personally, and comes out of his own spiritual awakening as a young person. It sets the tone, alerting the reader that this is about a living Wisdom, not a concept, or shell of an idea. The second stroke takes us from poets and children, enchantment, eager spirits and new discoveries to the event of Christ as "the coming of the divine Wisdom to humanity as a human person." This, is real. It is about us.
Bruno places Christ as the incarnation of divine Wisdom at the center; as the mystery that was alive for the early Christians, a sapiential reality. He quotes 1 John 1:1-2, "That which… we have heard… we have seen… we have looked upon and touched with our hands, concerning the word of life—the life was made manifest and we saw it…" The centrality of the Christ-event was followed by the eclipse of that mystery and Bruno speaks of how quickly that intimacy was forgotten; in his words: reduced, objectified, rationalized and codified, institutionalized, even militarized. What was then unified was divided, and we moved from participation in the mystery to an idea of a wisdom that contains the mystery.
The last stroke Bruno sounds at the beginning of his chapter is a renewal in modern times, a third force, awakening between "a reductionist rationalism" (a "scientism") and "an immobile institutionalized dogmatism" (contrasted by a "fundamentalism"). As imagery and sacrament, mystery and unity arise from the depths of consciousness, a yielding is occurring—in Bruno's words, to "allow the mystery to express itself." Courageously, Vatican II "confident
ly embraced the mystery of Christ," refreshing language, freeing meaning, and remembering "its native language as that of Christian wisdom." This was marked change in the history of the church, a response to a movement already underway, and it cleared the path for a new sapiential awakening.
I am enjoying following the threads that Bruno is weaving through the development of the church, through history, through particular persons, human evolution and personal spiritual life. The golden thread, undulating through this chapter is the Christ-event. The colors that are brought into the light through that mystery weave through the chapter as qualities of an enlivened Wisdom. As Bruno takes us through another trifold round on the spiral, he calls on the work of three monastic scholars: Henri de Lubac, Jean Leclercq and Cipriano Vagaggini. Their studies provide scaffolding for our comprehension of the course of Christian Wisdom over time. We hear Wisdom bursting through the old order through the spiritual understanding of text, the promise of a new unfolding, an emerging symbolic consciousness, clarity and union, a higher knowledge completed in prayer and contemplation, sacred personal experience… and disappear again in the descriptions of the losses, the forgettings, the separations, and the building of rigid dogmas, ascending and descending ladders, institutions and structures.
Underneath, Bruno is working the paradoxes. I feel his commitment to mend, to embrace, to span the distance between what appears as irreconcilable. I was struck by this passage in his discussion of Leclercq, as I found myself standing on both sides of the divide:
Today we may be able to imagine ourselves on either side of the divide—with Bernard or with Ablelard—feeling on the one hand a deep identification with that unitive interiorizing of the mystery that proceeds through an absorption in the Word, and on the other hand experiencing within ourselves the thrill of personal discovery, of a new rational autonomy, of the divine spark of freedom and creativity which is eager to participate actively in the birth of a new world.
Bruno concludes this second turn of the spiral with a call for the "recovery of unity: the original unity of the mystery of Christ," in this sapiential awakening. He speaks of a "movement of returns": "return… to the undivided church… to the intimate union of mysticism—and spirituality—with the mystery… we return—but with a modern personalist perspective—to a unitive vision that had prevailed before the separation…"
Bruno then draws us down to another level, and a third turn of the spiral into the heart of the mystery, and our loss of it. Beginning with the "Quaternary Unfolding of the Christ Mystery," through what Bruno calls "The Revolution of Jesus," he leaves us with "Rationalization of the Mystery." It opens with
the sobering line from T.S. Eliot, "Humankind cannot bear very much reality." This impactful round on the ring prepares us for the deep dive into two contemporary towers of Wisdom, Thomas Merton and Karl Rahner.
It is a bit like being in the labyrinth with our author; the short and long segments of the road each lending their own experience to the whole journey as we are drawn in, closer and closer to the center. There is a sacred geometry that Bruno sees written throughout Christian sapiential understanding, a quaternity re-emerging over and again. The cross locates Christ at the center of everything, here and now, Bruno says, "as the fusion of God and creation, of Trinity and humanity." It is written in creation.
With a blunt and concise two sentences he then tears right through the heart:
The Christian history of the past two thousand years has been characterized by a continual tendency to reverse the event of incarnation and separate once again the divine and the human, Trinity and humanity, God and creation. This separation is then made permanent in theological and institutional structures.
The evolutionary note sings as Bruno continues, distinguishing Christian sapiential wisdom as the reality that puts
this unity front and center again, in the present tense, as well as defining the flowering and fulfillment of creation with God in a "eucharistic plentitude."
"The Revolution of Jesus" is what Bruno calls "a response to the question: … What is really new in the Christ-event that was not already present beforehand…? It is a series of seven steps or phases which move from the very intimate—in the form of a personal awakening—to creative evolutionary patterns of the cosmos expressed both in a new individual freedom that acts as source, and in the full embodiment of creation as the body of Christ.
In the middle of this unfolding "revolution" are Bruno's phases IV and V—reversals and embodiment. Following the divinization of phase III, I feel a great beauty in the movements of Bruno's vision, as he calls with clear voice for the reversal of the ascent. Lovingly, he invites the descent, naming it as "embodiment… the descending path of incarnation in the life of an individual… the life of a community or society." He speaks about other energetic reversals: one being the movement during a lifetime to living from 'within,' rather than from 'without.' It has been fascinating for me to notice this in life more and more; what it is to sense an autonomous inner core, and respond and act from kenotic inner knowing rather than from outer expectation, rule or law. Coupled with this, and operating on the level of culture as well as within an individual person, is the new freedom and creativity in the participatory dance with God and creation.
Bruno uses the brilliant phrase "the scandal of particularity" to illuminate what I understand as the mysterious paradox of the Divine as part and parcel of earthly matter in its specificity of form and substance—which opens like a treasure box into the boundless potentiality of life in the divine exchange. We are all, in our particularity, necessary. Quickened between divine spark and earthly substance, Bruno names the purpose of this "revolution of Jesus": to "initiate a new sacramental creation."
In "Rationalization of the Mystery," and as prelude to his discussion of Merton and Rahner, Bruno's commitment to the living presence of the reality of the mystery becomes all the more tender. The loss of the felt sense of the Christ event is heartbreaking as Bruno presents it more specifically: the fall of the mystery into a 'religion,' domesticated and controlled, split, mutilated, and abandoned as the church becomes elevated; mysticism sequestered in an "interior tabernacle of pure spirit;" Eucharist no longer a lived reality, reduced to ritual; and God locked away in a distant heaven while the "three persons" are taken out of the exchange in life and made "immanent Trinity." The church is now experienced as outer authority, rather than our common living body.
The personal element at the heart of the mystery of the Christ-event draws us nearer, as Bruno takes us deeper into the labyrinth of Christian Wisdom. It is more poignant, given the life Bruno has breathed into the centrality of the unitive force a
nd mystery of Christ, that Bruno then devotes half the chapter to the particular and wildly different ways that Merton and Rahner open up the mystery for us in our time. The tribute to the contributions of both these human beings is beautifully wrought. It is the life of Merton that unfolds over these few pages, as Bruno traces the dance of Merton's personal encounter with the Divine and the way he brought it to the world, questioning, reconnecting, expressing his inner being. Bruno quotes Armand Viellieux as saying, Merton "will remain known in history not so much by the things he wrote as by what he was." It is his fullness of being that Bruno captures so fully with so few words. Merton remains, for me, and accentuated through Bruno, an icon of sapiential awakening within an individual human being that then radiates out, in that most particular way that is reflective of his ray, into the world and continuing after his death.
Karl Rahner, too, Bruno paints with a skillful hand. He guides us into Rahner's work through the fourfoldness of his own vision, the central thread based on the cross that is "inscribed in the cosmos." He speaks of Rahner's feeling for God as "holy mystery," and the way he opens the Trinity and incarnation, inviting us to its participatory nature. Bruno says that Rahner's gift is that through his work, "While the essential distinctions remain, the boundaries have become permeable, and theology has become once again an interaction of totalities: God, person, humanity, the created universe." Bruno's appreciation of that which links and reconnects beyond the binary strikes a chord again––in his embrace of both the distinctions and the permeable boundaries.
This time, what strikes me about Rahner (because The Future of Wisdom is a living text, it will almost necessarily be a different aspect or moment that will catch my breath on the next read), is his use of the word 'transcendence.' I realize I have reduced that word to an idea of a dissolving person in a boundless God, and lost the word itself and my relationship to it in the process. In my judgment, the word became empty to me, disembodied, a name for a fabricated "goal," and unconsciously believing the culture co-opted it, I did not own my part in the loss. It opens and delights me to see that Rahner sees transcendence as including the ground of being, all of our being, and says, "a person, then, means the self-possession of a subject as such in a conscious and free relationship to the totality of itself." Bruno himself goes on to say, "This human participation in God which Rahner calls transcendence is the source of every truly personal or spiritual act… it locates human life—as well as human consciousness and thought—on a plane of divine immediacy which is implicitly sapiential." It is an inclusive rather than a separating transcendence, one that does not leave the person behind or God outside.
At the end of Chapter II, we are at the center of the labyrinth of the Christian Wisdom tradition, as it has emerged
and been eclipsed and re-emerged throughout its human journey in time. Bruno stands in his conclusion to this first of four Movements, The Sapiential Awakening, with these words: "Wisdom is loving faith, and Christian faith is the dark knowing of embodied light, of incarnation… This is not a specialization, nor does it bring into being a contemplative or sapiential elite. As we shall see, the shape of Christian life corresponds to the pattern of Jesus' own life on this earth."
This life on earth that is Jesus's is participatory, and includes in a sapiential way, my own very specific "scandal of particularity," and yours. Bruno's gift in this chapter is the heartfelt excavation and recovery of the Christian tradition in all its glory. "Every cell of this body sings glory!" sounds the chant, as Bruno tenderly places the mystery and the cross in its immediacy and aliveness at the center of the Christian tradition, at the center of all life, our daily life and with all things; and in the center of our very bodies, our hearts.
As the year 2018 came to a close, the board of Northeast Wisdom met several times to discern into the coming year. We noticed a number of things. The creative initiative and growth in the individual and local group lives of the greater Wisdom community is clear. In 2018 we had seen the first publication of Cynthia's current and immediate talks and writings. The further embodiment of the practices community-wide is telling, as is the growing participation of younger generations. We noted a stronger Northeast Wisdom website, welcoming community participation, and new forms of gathering platforms and materials, coming to the fore as groups study and practice together in their communities and in cyberspace. More Wisdom Schools and retreats are being offered around the country by emerging postholders; and explorations where related Wisdom traditions meet are taking place. A conversation is beginning that is discussing the lineage more directly, without unbending fixation, in small groups and larger retreats. These are but a few of the impulses that were bearing new fruit in 2018 and promise to deepen and grow into 2019. Our work is to support these creative endeavors, and help manifest this Wisdom lineage in the world.
With the passing of Fr Thomas Keating, Cynthia addressed more than a hundred gathered in practice and retreat at the Garrison Institute, saying, like it or not, we have all been bumped up a notch. And so it seems world over, an intensification of the depth and breadth of human experience as the polarities in the outer world appear magnified. Simultaneously, an inner call has been sounded, a quickening, to gather with what radiates from within and through and calls all things into dynamic relationship.
This inner call has born, and continues to bear fruit within each of us in our own particular way, as we become more and more the persons that we are. Walking into the world, as Mary Magdalene reminds us, cognizant of all that has been given, to become fully human; aware of the web that connects us and the sense of an organism forming to bear the emerging consciousness: these are places that we can stand individually and together, and bear witness. In 2019, the Northeast Wisdom Council wants to be conscious of and available to the greater Wisdom community, not only in the northeast, but across the country and around the world. As each of the board members deepens their work with Wisdom in the world, we are reaching out to a wisdom community that is doing the same, developing a place where mutual exchange in the community can root and ground, flower and fruit.
As our plans for 2019 continue to unfold, we welcome your input and invite your suggestions for how to support emerging Wisdom work in your community, and encourage you to share your experiences on the Northeast Wisdom website. Just email Laura Ruth to participate in that way.
Two offerings in new forms are available now from Northeast Wisdom. We have a zoom account now, and will offer the first Northeast Wisdom study group in February. Following the inspiration to continue to take up the work of those who have contributed to the lineage, we will look together at Bruno Barnhart's The Future of Wisdom. On fire to work with embodied ways of moving more deeply into the material, Bill Redfield has responded to Cynthia's postings on the Imaginal with a guided meditation that is now available through a link to his website. You will find the information for each of these opportunities below.
Northeast Wisdom feels invited to be part and parcel of the dynamic, reciprocal exchange and is actively listening for how Spirit is moving among and within us, and what is being called for in these times. Please join us with your heart's call and let us know what is awakening in you, and what is alive for you in the Wisdom community.

A Practice of Guided Mediation:
Authenticity, Alignment, and Assistance: Receiving from the Imaginal
Introduced by BILL REDFIELD

In the last couple of months, Cynthia Bourgeault has written three separate blog entries here on the Northeast Wisdom website that introduce our readers to the Imaginal Realm. She refers to it as, "the realm separating the denser corporeality of our earth plane from the progressively finer causalities which lie 'above' us in the noetic and logoic realms." There is a lot here to take in and to understand. All three posts are well worth reading and re-reading.
I like to consider all of this in this way: The Imaginal is the realm that lies between the visible realms of this material life and the indivisible realms beyond. But rather than functioning to separate, the Imaginal serves to join the realms together by penetrating this earthly life and connecting us to the realms beyond. Indeed, Cynthia suggests that connection with the Imaginal manifests itself as an elusive aliveness, guiding our authentic unfolding. I would like to contribute to this inquiry an experiential taste of this deeper dimension. I offer this possibility in a new practice on my website. It takes the form of a guided meditation and is available for free. It can be found here: https://www.williamredfield.com/practices/. To receive the full effect, please listen through right to its conclusion. It takes a little over 20 minutes. Enjoy!

The Future of Wisdom: Remembering Bruno Barnhart
A Northeast Wisdom Study Group
Offered by MATTHEW WRIGHT, LAURA RUTH AND MARCELLA KRAYBILL-GREGGO
Join us as Matthew Wright, Laura Ruth and Marcella Kraybill-Greggo host Northeast Wisdom's first electronic platform experiment: a zoom study group to support the launch of the Year of Bruno Barnhart. The Future of Wisdom is not Bruno Barnhart's easiest work to enter into; all the more perfect for a group exploration, and rich with themes that speak most directly to this Wisdom lineage and to what is emerging in these times. Let us come together to witness what emerges in the group out of the depths of his extraordinary vision.
We will host two free monthly groups, a morning series and an evening series, for five months. Each meeting will focus on one of the five chapters in The Future of Wisdom.
Second Friday of each month 6:00 – 7:30pm EST
February 8, March 8, April 12, May 10 and June 14, 2019
Fourth Wednesday 10:00 – 11:30 am EST
February 27, March 27, April 24, May 22 and June 26, 2019
Please r.s.v.p to Laura Ruth, at laurampruth@gmail.com. We encourage you to sign up and participate in the full series, either the morning or the evening sessions. In order to access zoom, download the free zoom app on your computer.
The books are on their way! For those of you who have already donated $150 or more to Northeast Wisdom during our 2018 Annual Fund Appeal, the books have been shipped from the publisher and will be distributed as soon as they arrive.
Any questions? Feel free to contact Laura at the email address above.
This past weekend I spent time in a place of enormous beauty. The room was created for a group to enter into prayer and healing together for several days. I realize its beauty is more than appearance–the beauty is true–it reflects truth. Human beings came together, in the goodness of their hearts, and prepared a space. It was created with a depth of vision born out of and in relationship to the imaginal. Through that effortless patience, beauty and truth were revealed as one. Something unseen became known within me, the moment I walked into it. Interconnections were illuminated, pulsing and alive in the blood; between worlds, yes. And in the cells between us–the room, myself, and the other people gathered there.
Several days before, I had the first dream I remembered in many months:
I walk in to the room, openmouthed. There is a sparkling silence in the air, things have yet to begin, but the space is prepared, waiting. There are places for the musicians, where the music will come through. Children are there, others are coming. The beauty comes into me and fills my being unencumbered. The channel through my mouth completely open to what is there. It is like drinking liquid gold, drinking in the beauty, nothing is in the way of it pouring in. The beauty is true.
The dream spoke directly to the experience, even though it happened in my psyche before I walked into the space in my waking life. This is not so surprising, because when a connection is true it is continuous across the boundaries of space and time. There was a conversation taking place, one that is ongoing still, between and across those boundaries of life, both seen and unseen. The lived experience in the dream informed me while I was in the room, and my experience in the room informed my dream, and that was just one tiny thread of connection among a multitude of connections that have been and are taking place around this one thing: this particular moment in time where magnificent truth was reflected in beauty, visible by way of a human creation.
With precision and care, the people who created the space train their ears to hear, their eyes to see, their mouths to speak from the heart. It is a practice they have given their lives to. An alignment with truth, beauty and goodness. When we are able to attune, reality becomes 'visible' in its relationships, patterns, rhythms. In the continuous unfolding of itself like the petals of a rose opening or Saint Teresa's many rooms. The manifold levels of a thing are revealed. Like jumping into the river, we are carried on its currents deeper into its being, its particularity. It is the language of the heart, and we recognize it. With great care and humility, we are capable of listening, speaking, manifesting out of that dynamic reciprocity.
This time of year the artic colors are often present in the sky where I live. The changing of the light, from night to day and day to night is particularly luminous. There is an online service that offers times of first light, last light, nautical light, the many shades of light and dark coming and going, wherever you are. In the north, where we have already had snow cover for weeks (early this year) and darkness comes so soon, these gradations of air are significant. They breathe me through a daily relationship with the turning that is piercingly present. If I stop for a moment this time of year, it is the air, the quality of the light-dark, that I notice. I search the subtlety in land and sky, even in skin, and watch for what glows from within. Is the light hard or soft, what is revealed? Now my being accepts the shapes of the bones of the trees without surprise; leaves and brush gone, I look further in easily. Funny how the crystalline nature of winter is wrapped in a particular softness that is like no other season.
It is as if the inner life of things becomes more alive, palpable. Even the empty sound of a room sparkles. Let alone the sound of the quiet of life silenced by deep snow.
This time of year, let us create beauty. Join forces with what shines from within. Notice how truth becomes visible. In the little things. Land in the goodness, plant our feet there. My granddaughter is two and more fun that I can say. She is living beauty, beauty in motion, unbound goodness, pure truth. Her beingness as a human person spills out, so much bigger than the space she occupies. She experiences the world in such close connection to it; so visible, is the innocence of her existence. She is in relationship with all that is around her.
I think about the waiting I sensed in the dream and felt in the room last weekend. The waiting I felt in the beauty, the way the beauty connected me to truth. It is reminiscent of the pondering, the mysterious capacity of the human being Mary to hold all that is, the joy, the sorrow, the pain, the love. The expansive heart that she passes on to us. The belly that manifests. Deep beauty is true. The connection is made, and we participate. I talk with a friend and she reminds me of the good. Our work as partners in creation. The good, the true and the beautiful. A circle of life in motion, a trinity. The trinity.
Reverence. A candle generates reverence, a new arising. It is a simple act, to light a candle with purpose. We engage, in all centers, with our whole being. Remember? How it feels to pause for a moment; then feel what happens within when we strike the match, when the wick is lit. Third force.
For years we celebrated Advent with our children by marking each week, as many familiar with Waldorf schools do, with the arrival of the stuff of life. First the mineral kingdom, then the plants, then the animals, and then the child, the human. What flows from there is awe, gratitude, love. How could it not? Slowing down to witness what we blip over daily, our connection and interdependence with the mineral, plant and animal in ourselves and one another, the miracle of life, communicating and relating at every turn. One tiny way to enter in. No words necessary.
It is a movement of the heart. Call and response.
I was a hidden treasure and I longed to be known.
The above from the below, and the below from the above -the work of the miracle of the One.
The ancient Ones, the newly born, wait for us.
Note: Oft-quoted, the first line above comes from the Hadith, the sayings of the prophet Muhammad; and the second is a line from an Arabic version of The Emerald Tablet, translated by 'Anonymous.'
How do we stand in ourselves in these times? What do we draw from? What do we have to give? What is our responsibility as humans, and to what? Twenty-five gathered recently at Glastonbury Abbey, where, as Cynthia says, "in a weekend on the Benedictine virtue of stabilitas we wove together Benedict and Teilhard, considering the meaning of this ancient value in our own world plunged onto instability on all fronts."
We traced the presence, and absence, of the ancient and practiced stabiltas loci (stability of place) and stabilitas cordis (stability of heart) of the Benedictine tradition through our individual lives and lived experience to our common cultural experience in these chaotic and fragmented times. Drawing connections between stabiltas and Teilhard de Chardin's fidelity––which he defines as the force within that communicates with the life that faith consecrates–– a sense of aliveness came into the room. Through this deep dive, together with Teilhard's observation of evolutionary complexification, emerging consciousness and convergence, moving towards the Omega point, I felt the growing awareness of an already embedded body of experience rising to meet my deepest questions these days. A felt sense of the potent healing and the inevitable alchemy generated through a commitment to these principles in my life, in community, and ultimately to its place at the center of where we may stand as human beings in service to the newness, the unknown, that is wanting to be born through the tumult.
Returning home, I decided to augment my prayer with the embodied prayer of simply moving a bit and then grounding in; as Cynthia suggested at the close of the retreat, that we visit the depths of earth daily. I found an immediate connection to Cynthia's specific noticing about the geosphere as separate from the biosphere, the geosphere holding the memory of deep time in stone and element, woven with all that has been given by the ancients. Penetrating the geospheric depths consciously, physically, energetically, I felt another level of connection to myself as born and made of earth matter. Beyond my previous experience of that truth. Allen's very simple bending the knees helped ground it further, and it was oh so very strengthening; invigorating in a deep-in-the-legs sort of way. Palpable. The resources are given. We have what we need. It is all right here.
At Glastonbury on Sunday morning after vigils I made my way up to the labyrinth on the hill. Pine needles underfoot, tall trees circling close, generous blocks of old stone marking the path. My grief was pouring forth, and it was leading me to place, to earth. I walked into the labyrinth in the quiet, sobbing, and feeling–confession comes closest–the overwhelming grief of being a human and not knowing how, the desire to give to the greater organism and feeling all that has been severed, is being severed. A kind of physically falling into the place, with my confession, my part, as a part of the whole, in the failure of our responsibility. Looking up from the earth at my feet, straightening up and drawing from this point on earth to walk, my eyes met the eyes of a mature old hawk. He was looking at me from a low limb of one of the pines that root into the stones at the edge of the circle, a limb that extended right out over the labyrinth. He seemed comfortable with me and the place, so I wonder if he nests there and the monks know him. He hung out while I walked round, moved to couple of other low limbs in the same tree and finally flew a bit further off.
Being together in this new world, the old world crumbling, can we begin to learn one another's languages? Our common language? Exercise the fidelity that communicates with the life that faith consecrates? Learn to approach one another (and I include earth herself) with enough humbleness and truth and heart? Wait? Stay? Even in our vulnerability? Stabilitas.
I have been touched, as we all have been touched. As we touch one another. Consciously embracing in my daily practice this sense of touching the memory of the geosphere and the heart of the ancient ones, physically, as a creature of earth, can help me personally with that. As we did at Glastonbury together, as I did this morning in my home. Touchstone. Yes, a form of remembering. I can feel its accessibility right here and now, as I write; another portal to prayer without ceasing. With love and gratitude.
In Cynthia's Note to the Northeast Wisdom fundraising letter, she exclaims, "We're Here to Make Wisdom Happen!" And Wisdom, as it is born in its unique configuration through each and every one of us into life, into life lived, is certainly front and center in the collective heart of Cynthia Bourgeault and the 2017 Board of Directors. As champion of that call, Cynthia has had a year of speaking and writing about Wisdom's interface with life in these times that has been reaching back within the tradition with an ever-widening lens; and simultaneously turning into the present moment, making new and immediate connections, and sharing her visionary seeing, in process, as it awakens.
It is to serve exactly that- that which has been taking shape over the course of the year- that the idea for an annual collection arose. To document the arising in Cynthia, as she "stood and turned" to meet the day over the course of the year with courage, honesty, creativity, her brilliant wit, and an ever-evolving living lineage revealing and expressing itself through her.
This little book is a collaborative effort, born out of a sudden arising in a board meeting, followed and discovered along the way. It has been a bit of an experiment. An exercise in trust, that the project will be led, and the necessary help will arrive. Deep breath! It is a work in progress that we hope to have available to donors by the end of February 2018.
The book has been primarily a process of following, and going through the doors as they open. Step by step and moment by moment. The inspiration has been seeing the pieces fall into place, the unfolding of word and action over the course of a year which had been sensed in time, and now may be visible in space.
This annual collection, entitled Love is the Answer: What is the Question? includes many of the short talks and writing Cynthia delivered from the fall of 2016 through 2017. It is truly a Northeast Wisdom Board creation. As primary advocate, and inexperienced in the field, I have been brought right up the edge of my capacity and relied throughout the process on my dear friend and colleague Bob Sabath. He has spent hours on the phone advising me with his collected experience and good sense, patiently steering me through the technical glitches of a complete beginner. And Brie Stoner has generously shared her gorgeous photo of Cynthia teaching in February 2016, for use in the work in progress of a cover image. While Holly, invaluable manager of the Northeast Wisdom website, has tirelessly and artfully jumped on board as the annual campaign has gone live on the website.
Fellow board members have collaborated along the way, Guthrie contributed sound advice and the typeface, Mary Ellen has been so helpful with her innate knowledge, patience with contractual language and experience in the field, Cynthia has brought her immediacy, enthusiasm and publishing expertise to elements of the project from the size and feel of the book to the color and look of the cover. Over and again she has answered my questions, brainstormed material, shared necessary connections and short cuts whenever I have come to a dead end. Patricia has chimed in with her championing of organizational protocol. The three M's of the current Northeast Wisdom Board of Directors, Marcella, Matthew and Mary Ellen have offered to be the editing body. And President of the Board, and dear friend Bill, produced a gorgeous foreword to the book in record time, and more even than that, has been consistently ready in the moment to offer his endless and openhearted support to this work as it has unfolded. What a team!
---
Origins
The idea for the book arose during a late summer board meeting. The outer question was how to meet the need for a small but meaningful gift for larger donors to the annual giving campaign. The inner question surfacing was something like this: How does this fit with our times? What gift is a real response to the needs, the questions, the uncertainties of this past year? What has already been given? What are people hungry for? How does Northeast Wisdom relate to all this?
A few weeks ago, at the last Wisdom retreat at Hallelujah Farm, Mark Kutolowski was introducing the group to Systema, a practice developed over centuries by Russian monks (among others), that trains the whole person to stay in freely flowing intuitive response in high stress situations or environments. Kerstin Lipke had found a beautiful quote from Cynthia's Wisdom Way of Knowing to print on the back of the schedule. Over the course of the weekend, one of the participants used a phrase from the quote as a touchstone in her own beautiful way. We went around during the opening circle, sharing just a brief kernel of what was on our hearts in the moment. When it was her turn, she turned to the quote and said, "…either you will brace, harden and resist, or you will soften, open and yield." Throughout the weekend, she returned to that phrase, each time bringing it into a new context, a deeper understanding. Reflecting on it, letting it live in her. Experiencing it, physically, emotionally, intellectually, spiritually, as she danced with it through the long weekend.
It is a beautiful example of something I have been noticing all around me this year. The way that a thought, a gorgeous phrase, can land within a person's being and then be taken up, lived with, and itself grow through reflection into deeper consciousness. Words that become openings to that cusp where what is deeply personal is ultimately human and universal experience. Words that become windows, for instance, to how "deep hope flows over deep time." I have been noticing how people turn to certain words and phrases; combinations of words that express truth, beauty and goodness. Finding a home both to land in and launch from. "It is movement and it is rest."
As the board discussed possibilities for a gift, I remembered being recently struck by how Cynthia's rendition of her experience at Tintern Abbey had named something very specific, so relevant to the times, that spoke directly to my heart. That had been six months prior, yet it was still fresh. The quality of aliveness in the words had reverberated in my soul. It was a two-part message that the walls of Tintern Abbey delivered to Cynthia that day. The first, a directive about how to listen and what to do: "not … to verify, instruct yourself, inform curiosity or carry report." I could feel myself there, in my humanness, the mind's habitual retreat from the moment. But "to kneel, where prayer has been valid." Cynthia was listening, and responding. Kneeling, where prayer has been valid.
Softening, opening and yielding to what was vibrantly alive in that place, Cynthia called it "a living transmission" in her post. One that spoke out of the very stones that had been witness centuries before to terror, to sorrow and to endurance. "Know that what is forged in the alchemy of love is beyond the ravages of time. All else may dissolve; this alone remains. But in your own transfigured heart, you will always find it."
These words were a gift that readied Cynthia for what was to come on the eve of the United States elections. They resonated later in my heart as truth; truth given out of the imaginal, in a form that, for me, brings the heart into the miraculous territory of paradox. The place where words vibrate as an image-being complete unto itself, and yet is a continuing experience, living, vibrant, fluid, deepening, holographic, resonant. Words that express a becoming, a process, an exchange, that continues to move and deepen within and without. What remains, in the transfigured heart, beyond the ravages of time.
A thread was emerging that was to express itself over the course of the year in a myriad of ways. This was informed of course by the work of a lineage, by the deepening of a growing soul, by lived experience of the meeting of Gurdjieff and Teilhard de Chardin in Cynthia's heart and mind, by years of practice. How to bring this all into a contemporary conversation? A meeting with the now? The talks and writings that Cynthia shared over the course of the year were of a great variety, a series of call and response that speaks to the times from a number of directions.
In the board meeting, the image of a book was gaining greater clarity: what a gift it would be to gather these together in a volume. A new blog series was underway. There had been talks around the country, articles written and courses offered. A book would be something tangible that people could pick up and hold, turn over in their hands, open to a page. So many questions were surfacing within people. A book could provide a phrase to take up as a question or a study. It could be put on a bedside table, raise a question, turn it over to the night, and see what the night sends back. It might become inspiration for action, help form a guiding thought, or enliven inner practice.
Cynthia herself says in her annual appeal letter, "I've had a fabulous year of writing, reflecting, and breaking ground on all these fronts, knowing that I am beautifully supported and accompanied by a living, growing community that truly has my back." This little book covers the ground between the fall of 2016 through 2017. For many, these times have drawn people closer together. A sense of human and earthly community has become more poignant. Many have plunged into deep and honest self-reflection, and sat with rising questions about how to meet life from an ever-growing place of inner clarity and integrity.
Cynthia has a particular gift for language, and is a brilliant artist of synthesis. Throughout her contributions to this volume, and under the development and interweaving of thoughts and ideas and their translation into comprehensive and vivid pictures that are penetrable and welcoming, Cynthia's voice is the consistent call of a spiritual teacher who walks the talk and knows the territory from the inside out. The call is to embodied practice, to listen, to see ourselves for what we are, no more, no less, each one a precious and unique part of the whole. To pay attention to a growing, expanding consciousness that has the capacity to bear the greatest joy and the deepest sorrow, to remember and connect to a sense of rhythm and proportion, to humility and to humor, to open to the capacity to enter the heart within that beats with the Divine Heart of Hearts.
When it comes to the Christian Wisdom tradition, Northeast Wisdom's mission is to transmit, nurture, prepare, and engage, and this year has brought numerous needs and questions to the fore, for each of us as individuals and collectively. Many have been feeling signs of a deeper paradigm shift, with all the hopes and fears that surface in times of change. It is clear that many people are choosing to make more room in their lives for the inner questions that are part of a personal blueprint that is constantly becoming.
We will each find our way on this journey through our times, and we are not alone. Some of us will find a path opening through the Christian Wisdom tradition, and perhaps Cynthia's contributions to the conversation this year will transmit, nurture, prepare and engage us in a way supports and encourages each of us to reach deeper within and reach further out. Call and response. "Please join us in the dance," says Cynthia. "Joyfully, playfully, collectively."
I was laughing at my desk this morning, pre-dawn, the glow in the sky yet to come. Searching for a word to describe the roles taken in this little collective project. Steering committees and spearheads led me from Merriam Webster's, "sharp-pointed end of a spear", "leading element, force or influence in an undertaking or development" and "steering head: the assemblages of front-axle and steering knuckle on which a front wheel of an automobile turns" (interesting), to the Trip Advisor's, "always need the cowboys to keep the steer heading in the right direction", and possibly my favorite, Urban Dictionary's (invention?), "steerheading: to take one's encumbered thoughts and send them off into a pen of productivity." The technical learning curve has been substantial! Quite the challenge. Makes me laugh, but enough of that.
It has been a joy and a blessing to follow this "leaning" and dive so deeply into what Cynthia has been bringing forth in these surprising and uncertain times. To be intimate witness to her meeting of the often uneasy, ever-hopeful, sense of major paradigm shift happening beneath our collective feet, grounded in Wisdom's way and emerging from her life's work in a humble pursuit of the truth and practice of the heart.
Dear Friends of Northeast Wisdom,
I am pleased to invite you to visit "Breaking Ground", a new page on this website that hopes to become an active forum for the exchange of ideas, insights, creative expressions and experiences related to the integration of Wisdom into daily life, our inner experience and our lives in the world, our relationships and communities. Welcome!
I have just revisited Cynthia's November 2016 Blog post 'Lines of My Own Composed above Tintern Abbey'. I recommend it; so much so that we have re-posted it in Breaking Ground. Her experience, of the long ago life and work of the monks, and of the stones themselves at Tintern Abbey, intimately met my own life, revealing its capacity to reach beyond Cynthia's singular moment to touch the hearts of many, moving and stirring Life within the collective.
This is the essence what Breaking Ground wants to foster; a platform where the manifestation of Wisdom in everyday life can be shared, and a symposium for the dynamic exchange of that which bears the seeds of transformation, in our own lives, in the lives of those who 'listen with the ear of the heart', in the world. Many of our experiences, whether they are sublime – or simple, ordinary moments in the mundane – have the potential to serve as stepping stones, acknowledgments, opportunities and challenges, inspiration, beacons of truth and love to others. To reflect on an experience that speaks to Living Presence flowing through life, to acknowledge the touch of the Beloved, to share a testament to human consciousness and its capacity to continue to heal and grow through time and space, is a gift gratefully received. We do this, in ways large and small, for one another and the planet.
…With infinite tenderness, resolve — like the eyes of Michelangelo's Pieta I had seen for the first time only weeks before at the Vatican — it spoke to me in those moments, shared what could be shared of the quiet endurance in the face of reversal, deepest sorrow, human atrocity. "Yes," said the walls, quietly, "we know…And yet, through all of this, something still stands."
There is much afoot in the Wisdom community; many places where people are gathering to explore Wisdom practices and find ways to celebrate together the growing edges of Wisdom work. There are groups studying Cynthia's books, Teilhard, Tomberg and Gurdjieff, local practice circles and centering prayer groups, online study and life sharing initiatives, as well as singular events and weekend gatherings. A growing body of experience, creativity, imagination and consciousness is contributing to life on the planet.
In the life of individuals, what is it to live the Wisdom work day to day? How is it taken up into life? Does it help? How is it reaching beyond the inner life into work and relationship? Where are the fruits of Wisdom showing up? A conversation is happening about how the inner work is reflecting in daily life, how it can serve the greater human collective and the world, and where Wisdom may offer guidance during times of great change like our own. I have been noticing a call to deepen, a sounding to wake up and lean in, into what is real, into the aliveness of sensation, the complexity of light and darkness in our lives and world, and the interweaving of the imaginal realm with our waking life on earth.
"Just as we are still standing now," they whispered to my heart—"and see how we have drawn you here and you are listening right now. Do not look upon us as a destroyed monastery, but as a living transmission."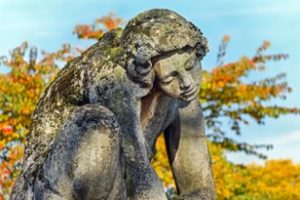 How are we each experiencing and working with the beauty and challenge of our times? Are we picking up the weave, the warp and weft, of Wisdom? And if so, what are we discovering? Where are the questions, the difficulties? Where are we finding the light? the truth? The love? How does Wisdom illuminate these times?
"Know that what is forged in the alchemy of love is beyond the of ravages of time. All else may dissolve; this alone remains. But in your own transfigured heart, you will always find it."
Our hope is that the Breaking Ground page, here on the Northeast Wisdom website, can further serve the community at large, encouraging a mutual and direct exchange of projects, templates, creative and imaginative expressions, as well as the personal reflections and insights that fire the deeper revelations of a life lived with Wisdom. That we can collectively share the transfigurations of our hearts.
You will find, just to start, an outline for a wisdom gathering such as Marcella Kraybill-Greggo's Moment of Silence and Wisdom Day, inspired by Inauguration Day and adaptable for any Wisdom event. Or Steven Bonsey's announcement about the new website 'Wisdom and Money', and the way that Wisdom practices inform the group's gatherings and thereby deepen their activities and relationship with money.
On a more personal, but just as universal, note are Lois Barton's reflections on the spiritual practice of conversation as a dance of sacred listening; and Adwoa Lewis-Wilson's poem 'Take Off Your Shoes', as well as her intimate sharing of a moment in her life of faith during Holy Week at Hallelujah Farm, as she stood in her knowing heart with the Beloved.
Visit the Breaking Ground page and check out the newest post, Bill Redfield's second article in a four part series, where he introduces the Wisdom Leadership Training, a new endeavor which hopes to train postholders to skillfully facilitate the integration of Wisdom into life and the 'self-structure' rather than simply provide for single – lovely – experiences for participants. You will also find the most recent Northeast Wisdom blog post, 'To Midwife Third Force: Creating Law of Three Midwife Groups' on the new Breaking Ground page, where you may find information and support for creating Law of Three groups in your locale or online.
If you are interested in participating through a posting, or have reflections, insights, creative endeavors, group work or personal experiences related to Wisdom work you would like to share, or see shared, on Breaking Ground please contact Laura Ruth at laurampruth@gmail.com.
With love,
Laura
All quotes above are from Cynthia Bourgeault's 'Lines of My Own Composed above Tintern Abbey' originally posted on the Northeast Wisdom website Blog November 2016 (and remains accessible in the Blog Archives) and re-posted on the Breaking Ground page of the Northeast Wisdom website in June 2017.