Join us for a National Moment of Unity and Remembrance via a Zoom gathering hosted by Elizabeth Combs

You are invited to join together to observe a National Moment of Unity and Remembrance in honor and memory of those who have died from COVID across our country and around the world.
Tuesday January 19, 2021, 2:00 – 3:00 pm PT and 5:00 – 6:00 pm ET
In Wisdom practice circle style, we will chant, sit and at 5:30 pm ET we will ring bells along with people all over the US and the world, followed by more silence and meditation time. You are welcome to join for the whole hour or attend as your schedule allows. Please feel free to have a candle nearby, and bring your own bells or bowls for ringing if you like. All are welcome!
Zoom meeting link: https://us02web.zoom.us/j/87587205005?pwd=UWxyYWhTLzl6RjdaSVBLeUlYTGhDdz09
Meeting ID: 875 8720 5005; Passcode: wisdomsit
For more information about what is happening around the country, click the link: National Moment of Unity and Remembrance
Plus, an invitation to join us for a Northeast Wisdom / Wisdom Waypoints Practice Circle with:
January 26 – Tuesday May 25, 2021
A Live Zoom Online Book Group, held as a Wisdom Circle,
meeting on the Fourth Tuesday, January through May 2021
In Wisdom Jesus we will be attempting a new take on Jesus, a new look at him as a master in an ancient spiritual tradition which I'll call wisdom…to see Jesus first and foremost as a wisdom teacher, a person who clearly emerges out of and works within an ancient tradition called "wisdom," known sometimes as sophia perennis, which is in fact at the headwaters of all the great religious traditions of the world today. It's concerned with the transformation of the whole human being. The key tool that we need to find and live the path today…this tool is our own power of inner recognition. (pg 3,4 WJ)
In our Wisdom Book Circle we will intentionally cultivate a Wisdom way of knowing through:
Grounding in the Practices of a Wisdom Circle

Supportive group discussions facilitated by seasoned Wisdom practitioners centering around readings in Wisdom Jesus: Transforming Heart and Mind – A new Perspective on Christ and His Message by Cynthia Bourgeault: 3 – 4 chapters a month

Mindful attentional practices/Inner Tasks

Meditation

Body movements and sacred gesture
This Wisdom Practice book Circle is designed for seekers who want to cultivate a deeper connection with the Wisdom tradition which lies at the headwaters of all sacred paths. As we come together in community, seeking inspiration and practices for our awakening, we will leave with a felt sense of our deepening presence and how we can be of service in the world.
To enroll: email: Marcellak2@aol.com
Dates: Fourth Tuesday of the month: 1/26, 2/23, 3/23, 4/27, 5/25
Times: Either 10:00 – 11:30 am ET, 1:00 – 2:30 pm ET, OR 7:00 – 8:30 pm ET
Contribute: Suggested donation of $75 to Northeast Wisdom / Wisdom Waypoints, or an amount that is sustainable for you. You may donate online by following this link, click on the yellow "Donate" button. Please include in the memo line "Wisdom Jesus". Thank you.
Northeast Wisdom activities are supported entirely by donations; if you can 'pay it forward' for another person, we are most grateful.
Platform: Zoom. Earbuds are suggested for clarity of hearing.
More about Wisdom Jesus: "There are few spiritual teachers who give us genuinely fresh insight, but even fewer who give us the tools so we can come to those insights for ourselves. Cynthia Bourgeault does both [in Wisdom Jesus], and does them very well". ~ Richard Rohr
Sponsored by Northeast Wisdom / Wisdom Waypoints
Our new website is coming soon!
Our wholeness is seen, known, and cherished. There is a fullness, a coherence, underlying all the seeming brokenness and randomness. Despair does not have the final word. On this festival day of Christmas, Jesus again steps forward as the symbol of that wholeness — not to deflect attention to himself, but rather to help us trust in this mysterious underlying coherence and allow it to work within us to bring us to fruition.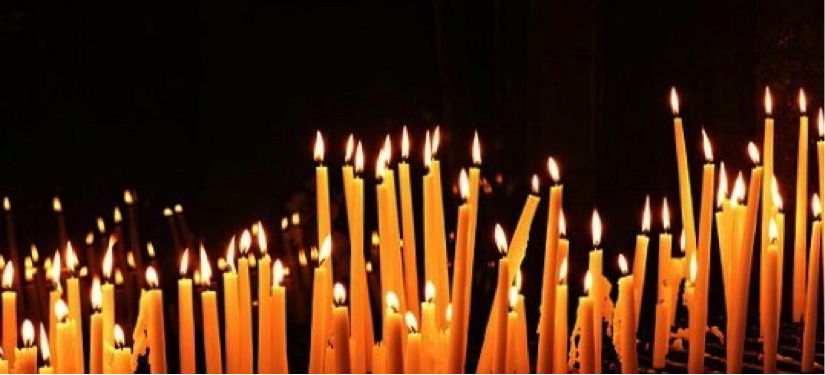 A blessed Christmas, one and all!
…and may your holidays be bright! From all of us at Northeast Wisdom/ Wisdom Waypoints
---
A Note from Northeast Wisdom/ Wisdom Waypoints:
The quote above is from Cynthia's Bourgeault's The Gospel of Thomas for Advent, Spirituality & Practice e-course, December 25, 2013 email. The course is available now at their website.
May we all, no matter what path we are on, walk with fullness, wholeness,
coherence and light in our inner lives and into our work in the world.
Images: Night Sky with Bright Star, courtesy of mr.vander, freepix; Prayer courtesy of the photographers at maxpixels.net, both cropped for this card.
Dear Friends of Northeast Wisdom / and the new! Wisdom Waypoints,
We want to express our heart-felt thanks to each of you who has contributed to our annual fundraising campaign. Your support means the world to us, and we appreciate whatever amount you have been able to give.
We got off to an earlier start with our annual fundraising campaign this year, and it is going well. If you haven't had a chance yet to make your gift, please consider doing it now. Every contribution, in any amount, further serves the Wisdom Community.
If you missed the messages below from Cynthia, Marcella and Matthew, take a look now. We are grateful for your generosity, and honor our partnership in Wisdom together.
As we step into the season of Advent we wish you all deep peace in the stillness and the quiet promise of what is gestating within.
---
The 2020 Annual Fundraising Campaign:
Your Generosity, Making a Difference
Dear Wisdom Friends,
Once again it's that time of the year when I have the privilege of inviting you to renew your financial support for Northeast Wisdom.
Despite or because of the pandemic licking at our heels, your Wisdom Council has had a highly productive year, one of our best ever. As online teaching became "the new normal," Council members Matthew Wright, Marcella Kraybill-Greggo, and Bill Redfield stepped up to the plate with a rich offering a of Zoom study groups and retreats. And of course, out there in the field, many of you were doing likewise in this time of planetary "pause and reset." Hearty thanks to every one of you who have been holding down the post. It has made a difference.
This year we went back to the drawing boards, literally. In recognition of the growingly international character of our network (which now stretches from New Zealand to the Yukon) and the need to share resources more effectively and with an enhanced online outreach, Bob Sabath and Laura Ruth headed up a task force (also including myself and designer Andrew Breitenberg) to lay the groundwork for a major overhaul of our Northeast Wisdom website, improving its functionality as well as reflecting its increasingly international mission field.
You will see these changes rolled out in 2021, including a new logo and even a new name as Northeast Wisdom will shortly become "Wisdom Waypoints." In GPS navigation, a waypoint is a specific location en route to your final destination. Once programmed into your computer, it allows you to check your position, mark your progress, and stay on course as you journey forward. Aside from the synchronicity of being available as a domain name, it also seemed like a lovely way to picture the work we are collectively about. Imagine our globe encircled by a network of wisdom waypoints, each providing bearing checks and collectively keeping the ship on course as our planet journeys along its imaginal trajectory. Here is a sneak peek at the new logo:
We are hopeful that these changes will be implemented in early 2021—and that these changes will result not only in a new look but a determined commitment to increased collaboration and resource sharing among the various waypoints. Efforts in that direction are already solidly underway, as we explore an even closer partnership with The Contemplative Society in British Columbia, the original flagship in our Wisdom flotilla. This is certainly among the most rewarding accomplishments of this 2020 calendar year.
My own year has been quiet, but similarly productive as I used the planetary "time out" to complete several writing projects. My new book, Eye of The Heart, made its appearance just this past September. And in the upcoming year Monkfish Publications will be publishing (under the title Mystical Courage) the blog series I shared with the Wisdom community on the Northeast Wisdom website during the height of the pandemic lockdown.
Meanwhile, I have been venturing back into on-the-ground teaching, which I still find to be my appointed post as we step slowly out of lockdown mode and prepare both inwardly and outwardly for a longer term journey with COVID in our midst. Check the NEW calendar for remaining offerings in 2020 and the 2021 docket as the pieces gradually fall into place. It would be a blessing beyond blessing to see you all again face to face.
Amid all this solid activity, the year also brought a bittersweet transition as Bill Redfield announced his retirement from our Wisdom Council to carve out more time for his own rapidly growing online teaching presence. His work is clearly meeting a huge need, and I rejoice for his servant's heart even as I will miss his gracious and generous presence close at hand. Godspeed, Bill! Your spirit and soul are indelibly stamped into the very marrow of this little organization, which you midwifed so beautifully. And welcome aboard, Marcella and Matthew, who will share leadership of the Council as we move forward, collectively, into whatever the future holds in store.
Thank you, all of you, for your generosity. Collectively, we are making a difference in our planet.
With love and gratitude,
Cynthia
---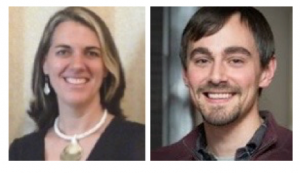 Matthew and I (Marcella) want to add a note to say how excited and honored we both feel to be elected to serve as a Co-chairs of Northeast Wisdom/Wisdom Waypoints during this deepening/focusing/birthing year. This past year Northeast Wisdom has sought to support the spiritual nourishment that people have been craving through this extraordinary time, gathering to practice and study together, with often increased vulnerability and trust, reckonings and openings. It feels, as Laura Ruth aptly stated in a recent Council gathering, that we are on a threshold, a precipice of NEW things.
We have been amazed and grateful for the community response to our two Wisdom Book Practice Circles, which together engaged almost 200 participants. Additionally, being present together six times a week throughout this pandemic via our virtual Wisdom Centering Prayer sits has brought new ways of steadying and offering heart connecting with each other and with our beloved world. Those of you 'stepping into post holding' for these Wisdom sits expand our Wisdom presence and interconnection. Having Jeanine Siler Jones join our Wisdom Council this past year has also added new breadth and steadiness to this vision.
Serving our Wisdom Collective is our mission and passion, and if you have been touched by these offerings and have benefited from the sense of connection and formation offered through this Wisdom work we invite you to partner with us in helping to continue 'manifesting Wisdom in our world.' For those who can make a donation of $150 or more, a copy of Cynthia's latest book, Eye of the Heart, will be sent as our gift to you. We invite each of you to join with us in midwifing Wisdom—in your own community, through prayer and our shared intention, and through a financial gift of any size. We are deeply grateful for your financial support that helps us continue Wisdom's manifestation in new and exciting ways.
We have so much love and gratitude for all of you in our Wisdom community, and we look forward to our collective synergy in the year to come!
Marcella & Matthew
---
Northeast Wisdom is committed to supporting the Wisdom Community across the country and around the world, and its fount of 'new arisings' in the Wisdom lineage of Cynthia Bourgeault. With your generosity and support, Northeast Wisdom hopes to "bear the good new wine of Wisdom to a parched and bewildered world."
In appreciation for your gift of $150 or more, we would like to send you a copy of Cynthia's latest book: Eye of The Heart: A Spiritual Journey into the Imaginal Realm.
Join us, with your contribution, in the amount that is sustainable to you.Every gift is received as a gift from the heart, growing the community and furthering the work of Wisdom in the world.
Thank you!