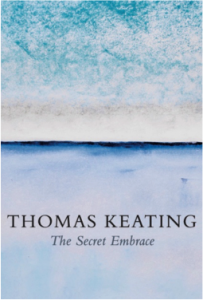 What Matters
Only the Divine Matters,
And because the Divine Matters,
Everything Matters.
Join us, and Spirituality & Practice, for an online retreat with Cynthia Bourgeault, a crystallization of her work with Father Thomas Keating's final gift to the world—a small collection of poems created literally in the last year of his life. These words are offered out of his own experience in what Cynthia names as "the last stage of Thomas's own spiritual journey as he emerged fully into what he liked to call 'unity consciousness.'"
In the first session email yesterday, Cynthia articulates three reasons why this collection is significant: for what he is giving us to see, through both his knowing "belonging," "suffused in this oneness;" and the cost, what was taken, when he entered into the dark night of a "wilderness journey." In regard to the importance of the poems for their relevance to us today, Cynthia speaks to how they illuminate the path Fr Thomas Keating lived as he walked with the transformative fire—words that can accompany us as we walk into and through the upheaval, unrest ...
Continue reading...