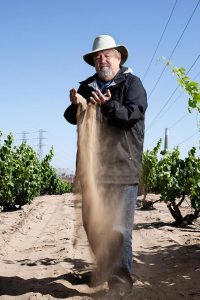 With a heart filled with sadness but also love, I share the news with you that our beloved Frank Evangelho died this past July 12, just shy of 73 years old, surrounded by his beloved wife Jo Ann and their three daughters. Frank was a charter member of our California wisdom network, a vineyard keeper by heritage, and a nurturer by nature. He was with us at the Maine Wisdom Ingathering this June, less than three weeks before he entered the hospital for the final time in his ongoing struggle with congestive heart failure. There he was much moved by Gurdjieff's Fourth Obligolnian striving, which I will pass on to you all here as a fitting tribute to the generosity and profundity of his heart – that heart in him which will never fail.
"THE FOURTH: THE STRIVING, FROM THE BEGINNING OF ONE'S EXISTENCE, TO PAY AS QUICKLY AS POSSIBLE FOR ONE'S ARISING AND INDIVIDUALITY, IN ORDER AFTERWARD TO BE FREE TO LIGHTEN AS MUCH AS POSSIBLE THE SORROW OF OUR COMMON FATHER."
Thank you, Frank, and do watch over us all from your new viewing platform in the conscious circle of humanity. I am honored to feel you imaginally tending our wee wisdom vineyard.
Blessings,
Cynthia